Supreme Court rejects judge-drawn Texas electoral maps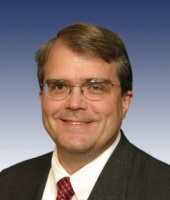 Today, the Supreme Court of the United States threw out the judge-drawn interim maps for voting districts in Texas, citing the lower-court judges should have been guided more by the maps drawn by the State Legislature.
It is gratifying to see that the Supreme Court unanimously nullified the U.S. District Court for the Western District of Texas' redistricting maps and ordered them to start over. Even the most liberal members of the Supreme Court agreed that the District Court had gone too far in drawing their own legislative and congressional maps for the entire State of Texas when there was no evidence that the entire State had been redrawn in an illegal and discriminatory way.
The Supreme Court's opinion today built an important electric fence around activist judges to deter them from redistricting from the bench except in those narrow and specific instances when plaintiffs have proven that a particular district has been drawn in a discriminatory way. Time and again appellate courts have reminded activist lower courts that their role is strictly limited to curing specific violations that must first be proven, and this is an especially important guiding principle in redistricting cases.
All Americans will benefit from this historic decision today because it will help ensure that legislative and congressional districts are designed by the people's elected representatives first and foremost, while the courts exist to protect the rights of anyone who can prove discrimination. This is the way it should be.