Don't get over confident with a GOP sweep of Texas elections in 2014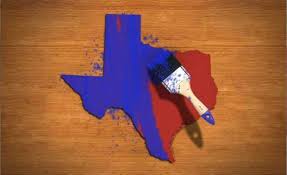 Despite General Abbott having an opportunity to embarrassingly whip a Democrat's butt in the General Election, we cannot become complacent about Texas' future as a Red State. Battleground Texas is serious about their goals of turning Texas blue. There has been no secret to Battle Ground Texas' strategy. It is all about the demographics folks. And Battleground Texas is patiently waiting for their opportunity.
Go Vote! Let's win this election decisively for the GOP. However, our goal to keep Texas Red requires us to not stop fighting for GOP values for even one day. After our historic wins on November 4, let us all remain committed to keep fighting the next day, the next day and the next day and all of the way through November 1, 2016!
To read the entire article excerpted below, please click here.
---
Do you really think Wendy Davis is going to win?" I asked Jenn Brown, the executive director of Battleground Texas. "I sure do," she replied. Brown and her top staff may be the only people in Texas who think that Democrat Davis, who is running for governor, can defeat Republican Greg Abbott next week. But the larger question is whether Battleground Texas's strategy of turning Texas Blue, which is currently married to Davis's candidacy, can over the next two, four, or six years make Texas, which hasn't elected a Democrat to statewide office since 1994, or voted for a Democratic presidential candidate since 1976, competitive again.

Battleground's strategy, as it was presented to me during a recent visit to Texas, relies primarily on demographic trends within the state. Texas has already become a majority-minority state like California. According to 2013 census figures, only 44 percent of Texans are "Anglos," or whites; 38.4 percent are Hispanic; 12.4 percent African-American; and the remainder Asian-American and native American. By 2020, Hispanics are projected by the Texas State Data Center to account for 40.5 percent of Texans and African-Americans for 11.3 percent compared to 41.1 percent of Anglos. Texas's minorities generally favor Democrats over Republicans, but they don't vote in as great a proportion as Anglos who have favored Republicans by similar percentages. Battleground's strategy assumes that if it and other organizations like the Texas Organizing Project can get many more minorities, and particularly Hispanics, to the polls, then, as minorities increasingly come to outnumber Anglos, Democrats can take back the state.