TexasGOPVote Blogger Endorsements: Standing with Cruz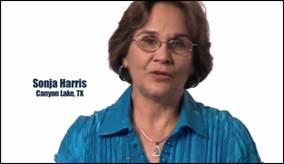 http://www.youtube.com/watch?v=AkZRaV_A7XU&feature=player_embedded
The battle of the campaign ads is raging and the emails and phone calls I am receiving about Ted Cruz and David Dewhurst 'issues' are a sign that the May 29th Primary election is just around the corner. The fight for the US Senate seat is extremely volatile and the ads are getting pretty heated.
Here is a glimpse of the 'fun' stuff you get to do when you pour yourself into a campaign. Bill and I were invited to participate in Ted Cruz's ad campaign and we agreed. We drove to Austin, Texas on a Friday with a long time friend, Carlyn Townsend Yon to be with other like-minded Cruz supporters. Entering the room I realized that among the approximately 30 supporters there were other Conservatives in Action just as excited to 'Stand with Cruz'! We were all ready to make our TV debut united in an effort to have Ted elected as our next US Senator.
These two ads were released late Wednesday, May 2nd for TV promoting Ted Cruz. Notice that the ads contain Tea Party leaders and conservative activists, putting their reputation on the line for a man we all believe to be the right man to be our next conservative US Senator from the great state of Texas. The National Review just came out with an article on May 1st pointing to the fact that Cruz is polling very well and that the likely results will be a run off with Dewhurst.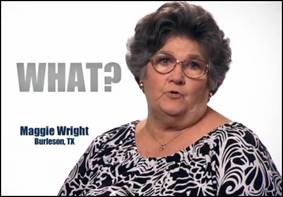 http://www.youtube.com/watch?feature=endscreen&NR=1&v=tQw6Si1Tzyc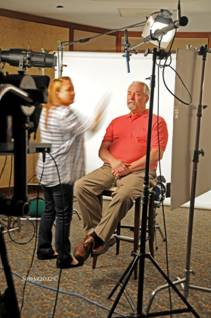 But there is another side to politics which is not pleasant. All of us should know by now that politics is a blood sport and if you cannot compete in this type of environment, then its time to bow out of the arena. We also know that mud is slung from both sides especially if the desired position is hotly contested. We may not like it, but that is how it is. And if you are some one who believes that all candidates should play 'nice' in the sandbox, then you just don't understand politics.
There is an ad out right now coming from the Dewhurst Campaign that is confusing Texans and it really should not be altogether that difficult to understand. The argument is not about Chinese tires, it is about Dewhurst wanting to win at all costs. Maybe the Dewhurst Campaign believes that Texans aren't smart enough to understand. Surely the Dewhurst Campaign knows that an appeal is customary in many instances. They also know the difference between a trial attorney and an appellate attorney. Surely they do??? Of course, Dewhurst is not an attorney and maybe he just does not comprehend the difference. Right now what are needed in the Senate are senators with judicial knowledge and experience because of all the lawsuits pending in the courts. Keep in mind that Obama has fought with every state in the union leaving a trail of lawsuits. Then there is ObamaCare to decipher and the Arizona immigration law that will probably not end with the Supreme Court's decisions. Maybe Dewhurst should rethink his strategy as he is only showing us his judicial ignorance. The Dewhurst Campaign is fabricating a phony issue.
To borrow a phrase from baseball, Cruz is what one might call a "five-tool" candidate: He is good on the Constitution, on the economy, on social issues, and on foreign policy, and he possesses the intellect and rhetorical gifts to combine these views into a clear, cogent, and compelling conservative vision for America. That eloquence — and the obvious biographical connection — have drawn favorable comparisons between Cruz and Marco Rubio. There is also something of Utah's Senator Mike Lee, whom Cruz would join as a scholar, and protector, of the Constitution in the Senate. But at a certain point the comparisons don't do justice to Cruz. It is, after all, the rare student who could draw the unalloyed admiration of professors as starkly opposed as Robert P. George and Alan Dershowitz.
The following information is provided by the Cruz campaign:
David Dewhurst's China Lies – The Facts
David Dewhurst is spending millions of dollars lying about Ted Cruz in a desperate attempt to distract voters from Dewhurst's record of pushing a "wage tax" on Texans and increasing spending $72 billion.
Dewhurst Lie #1:
Ted is a "trial lawyer."
Truth:
Ted is not a trial lawyer, a term that typically applies to plaintiffs' lawyers who try cases to juries. Ted is an appellate lawyer—a lawyer who argues to courts of appeals and helps ensure that U.S. law is properly applied—and Morgan Lewis is representing the defendant, not the plaintiff, in this lawsuit.
Dewhurst Lie #2:
The defendants "hired Ted."
Truth:
Ted works for a large law firm, with over 1,200 lawyers all over the world. The firm represents thousands of clients in tens of thousands of matters. One of those cases is a private civil lawsuit among several commercial tire companies, one of which is based in China. After that company was hit with a $26 million judgment, it hired the firm where Ted works to handle the appeal.
Dewhurst Lie #3:
Ted is "the lead lawyer" in the case.
Truth:
Ted had nothing whatsoever to do with the trial. Neither Ted nor Morgan Lewis represented anyone at trial. Ted was one of many lawyers working for multiple parties on both sides of the appeal. Ted helped edit the appellate briefs. Ted did not even argue the appeal—three other lawyers argued the appeal before the 4th Circuit.
Dewhurst Lie #4:
The plaintiff prevailed on "every single count."
Truth:
The district court threw out several of the plaintiff's claims, both before and after trial. Specifically, the district court dismissed the registered-trademark claim, nine of the eleven unregistered-trademarks claims, and Plaintiff's claim under the Virginia Business Conspiracy Act. Together, those dismissed claims represented nearly half of the substantive counts submitted to the jury.
Dewhurst Lie #5:
The defendants were found "guilty."
Truth:
Nobody was found "guilty" of anything; a guilty verdict occurs in a criminal proceeding, and this was a civil lawsuit. Furthermore, Ted did not represent anyone in any capacity at trial.
Dewhurst Lie #6:
"What does Cruz do? Delays the case."
Truth:
An appeal is an ordinary part of civil litigation, and all three tire companies (including the Plaintiff) appealed the decision—so Morgan Lewis' work on the appeal has not delayed the litigation even a single day.
Dewhurst Lie #7:
The defendants are simply "waiting for the plaintiff to die."
Truth:
Plaintiff is quoting a statement made by another company—one that Morgan Lewis does not represent. Morgan Lewis has done nothing to delay the proceedings, and, in the course of litigation, Plaintiff himself has filed three motions for extension of time to delay the proceedings.
Dewhurst Lie #8:
Ted supports and profits from "Chinese counterfeiting."
Truth:
Again, Ted did not argue this appeal. He did however, argue, before the U.S. Supreme Court, a major case involving a stolen U.S. patent. Global Tech v. SEB. Ted represented a large manufacturer before the U.S. Supreme Court against a Chinese company that had stolen a U.S. patent. At Ted's urging, the Court, 8-1, upheld a $5 million verdict against the Chinese counterfeiter and adopted a strict legal standard against those who misappropriate U.S. intellectual property.
FACTS ABOUT DAVID DEWHURST YOU MIGHT WANT TO KNOW
Fact #1: David Dewhurst appointed 32 Democrat committee chairs and worked with liberal Democrats to kill conservative legislation.
Fact #2: David Dewhurst pushed a "wage tax" that the WallStreet Journal called "a fancy disguise for an income tax" that would cost40,000 Texas jobs.
Fact #3: David Dewhurst was praised by the ultra-liberalTexas Freedom Network for governing as a moderate.
Fact #4: David Dewhurst held a reception at the DC home ofObama crony Tony Podesta and raised money from PACs that support Obamacare and cap-and-trade.
Fact #5: David Dewhurst has skipped 33 conservative candidate forums and ducks the grassroots to avoid defending his moderate,tax-and-spend record.
---
Disclaimer: The views of individual TexasGOPVote bloggers do not necessarily reflect those of TexasGOPVote.com.