Jay Leeson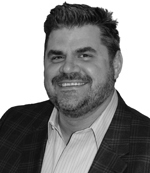 Jay Leeson is a Lubbock businessman and co-host of the West Texas Drive talk radio program on KRFE AM 580. He thinks, talks and writes a lot about his native West Texas, and he's quick boast that his regional lineage stretches back seven generations to Methodist Circuit Riders below the Caprock. One can also find Leeson bricks from descendants' limestone farms on downtown Abilene streets.
Jay is a graduate of Abernathy High School, Texas Tech University (Journalism), where he was a nationally awarded cartoonist, and Asbury Theological Seminary (Theology). Serving communities is both his conviction and his hobby, and his work has received honorary recognitions.
His professional experience lends him a unique understanding of regional economics, and his region helped shape his faith and social conservatism. Jay has experience within and actively supports pro-life and anti-human trafficking organizations, and he frequently speaks to youth camps and to church groups.
His staunch advocacy for West Texas extends into local, regional and state politics, where he works communications in political campaigns.
He and beautiful Charity, his wife of 13 years, have produced four wonderful, energetic children seven-years-old and younger, and the couple has not gotten a good night's sleep since 2007.
The rumors about him finishing the Big Texan twice, as well as experiencing a life-and-death struggle to hike over Big Bend, are true.
You can catch up with Jay on Twitter: @jayleeson, and on Facebook: Jay Leeson.