Joe Speelman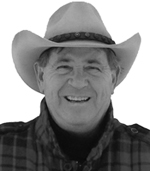 Joseph F. Speelman is a native Kansan, born and raised in Dodge City, Kansas. He graduated from the University of Kansas School of Law in 1974. He served over four years in the US Air Force as a line officer and then a Judge Advocate. He later retired as a reservist in the grade of full Colonel.
Joe served over 33 years as an in house counsel in the energy and petrochemical industry. While at Lyondell Chemical Company as the Chief of Litigation, he directed the successful defense efforts in major toxic tort and energy related mass tort litigation, achieving defense verdicts in major cases, including MTBE litigation, benzene and butadiene toxic tort litigation and numerous other energy related defense efforts.
Joe directed the successful defense effort against Public Nuisance litigation, including achieving a defense verdict before the state of Rhode Island Supreme Court that reversed a lower court verdict and rendering a defense verdict by the high court. He has been recognized as one of the most successful legal executives in the US on various occasions related to his litigation management responsibilities. He directed a major plaintiff case against the Venezuelan national energy company, PDVSA, resulting in the largest settlement in Lyondell history.
Joe has made numerous appearances before national audiences relating to successful litigation management for major corporations and has lectured on the subject at Northwestern University Law School, the International Association of Defense Counsel, the Texas Bar Association, the Houston Bar Association, the American Bar Association, and the George Mason University School of Law, Law & Economics Center.
Joe has numerous published articles, including "MTBE Litigation Review" in the IADC Defense Journal in 2004, "Defining In-House Leadership: Lyondell's Aggressive, Integrity-Based Litigation Model" in the November, 2008 ACC Docket Journal, and several articles on aspects of litigation management in the Texas Attorney Magazine, Of Counsel Magazine and various local Houston legal publications.
Joe retired from LyondellBasell in 2010, joining Philadelphia-based firm Blank Rome. He helped Blank Rome open their Houston office and retired from the firm in 2014. Joe is currently serving as General Counsel for a private, Swiss-based energy information group and remains a member of the IADC and a member of the Board of Overseers of the Center for Law & Economics at George Mason University School of Law.