Will Hurd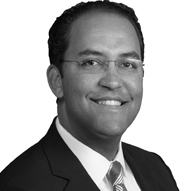 Will Hurd is a Republican representing the 23rd Congressional District of Texas.
Born and raised in San Antonio, Texas, Will is a proud product of the Texas public school system. He attended John Marshall High School and Texas A&M University, where he majored in Computer Science and served as Student Body President.
After college, Will served as an undercover officer in the CIA in the Middle East and South Asia for nearly a decade, collecting intelligence that influenced the National Security agenda. Upon leaving the CIA, he became a Senior Advisor with a cybersecurity firm, covering a wide range of complex challenges faced by manufacturers, financial institutions, retailers, and critical infrastructure owners. He was also a partner with a strategic advisory firm helping businesses expand into international markets.
In 2015, Will was elected to the 114th Congress and currently serves on the Committee on Oversight and Government Reform and chairs the Information Technology Subcommittee. He also sits on the Committee on Homeland Security and is the Vice Chair of the Border and Maritime Security Subcommittee. In 2017, Will was appointed by Speaker Ryan to serve on the House Permanent Select Intelligence Committee, to replace Representative Mike Pompeo upon his confirmation as Director of the CIA.
He is close to his brother Charlie, sister Liz, mother Mary Alice, and father Bob, who all live in San Antonio.