VIDEO: Critz and Obama: All Talk, No Action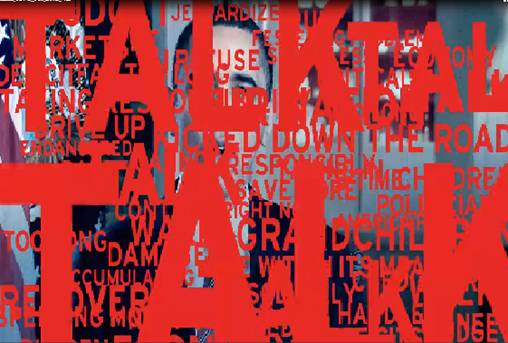 Washington --- A new web video released by the NRCC today demonstrates how President Obama and Democrats in Congress continue to fail in their duties to lead the country through difficult economic times. Despite our record deficit spiraling out of control and our struggling economy, Democrats in Washington like President Obama and his ally Mark Critz are shirking from their duties and determined to continue Washington's reckless spending spree.
"Mark Critz needs to step up and start supporting a long term solution to cut spending and remove the uncertainty keeping businesses from creating jobs," said NRCC Communications Director Paul Lindsay. "So far, Critz has taken no significant steps in addressing the passionate defense of the status quo displayed by President Obama and his Democrat colleagues. If Critz is unwilling or unable to take the reins and address our record levels of job-crushing debt, then Pennsylvania voters will find someone who can."
Democrats have offered no solutions to the continuing resolution to fund the government for the rest of the year, after they failed to pass a budget last year:
"Democrats in Congress are grappling with a question as they negotiate a spending deal: Who's in charge? The top two Democratic leaders in the House have twice split on whether to approve short-term government funding bills that cut billions from federal accounts. Senate Democrats haven't put forward a long-term spending plan that can move through their chamber, and Democrats on both sides of the Capitol say they have no idea where the White House stands or who's running the show." (Jonathan Allen, "Democrats wonder: What's our plan?" Politico, 3/17/11)
A recent poll showed that Americans notice the Democrats' failure to lead:
"The president has been faulted for not taking a higher-profile leadership position on the budget, a criticism he has rejected. When people were asked who they see taking a stronger leadership role in Washington, 46 percent said Republicans in Congress and 39 percent named the president — a tilt in the GOP's direction since December." (Dan Balz and Jon Cohen, "Poll: Budget impasse cements public's disapproval of Washington," Washington Post, 3/15/11)
And this new NRCC web video demonstrates why they feel that way:
Clearly, the Democrats who were tasked with leading this country are not doing their jobs, and Mark Critz has taken no significant action to correct this. With so many pressing matters both at home and abroad, voters in Pennsylvania will surely want to know when Critz will finally step up and act.