VIDEO "If I wanted America to Fail" exposes environmental agenda on "Earth Day"
In the wake of the U.S. Supreme Courts stunning 9-0 decision slapping down the EPAs over-reaching enforcement practices, and just in time to celebrate "Earth Day", FreeMarketAmerica.org released the video "If I wanted America to Fail" exposing the environmental agenda in the United States and its chilling effect on the U.S. Economy and future of America.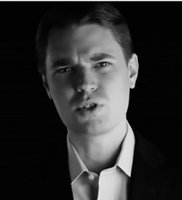 Free Market America is fighting against the "Sue-and-Settle" formula that is setting policy from Washington while enriching well-heeled environmental interests. They are thwarting the "endless cycle of cancerous litigation" that clogs up the courts with lawsuits in the name of environmentalism, sticking taxpayers with the bill.
 Here is just one of many examples of this waste. According to FreeMarketAmerica.org:
Recent "Endangered Species Act" settlements will cost American taxpayers over $200 million in paperwork. You read that right. Last year, the U.S. Fish and Wildlife Service and the Justice Department announced a settlement agreement in which taxpayers will pay $206,098,920 to process petitions from environmental groups attempting to classify various plants, bugs and worms on the Endangered Species List. And of course, environmental attorneys will be paid for their part in fleecing taxpayers.