Voice of the Conservative Vote: David Rosa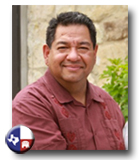 David Rosa is the Republican candidate for Congressional District 20.
David Rosa was born on April 23, 1961 on the Southwest Side of Chicago to a father who was a hard working steelworker, and a mother who cared for and raised six children. When he was seven, his aunt, a local precinct captain, helped spur his early involvement in government. He volunteered in his community until he graduated from Curie High School at the top of his class. Afterwards, Illinois Senator Charles Percy nominated him into the prestigious Air Force Academy. While at college, he maintained a steady job as a clerk. During his years studying, he also attended DePaul and Illinois State before finally graduating from Loyola University. By that time he had already managed a job in then Chicago Mayor Richard J. Daley's office Department of Human Services. He held a number of positions after college including: a cars salesman for Chevy, an executive liaison to the Chicago Police Department, an owner and manager of several private businesses, and an executive at AT&T Headquarters in New Jersey and New York. His commitment and passion have always opened doors for him throughout his career. He often jokes and says, "I have been working my entire life, ever since I was seven!"
San Antonio has been his home for the last 14 years. He is now an independent insurance agent running his own business. He understands the big and the small of the economy, having worked for several years in corporate America and now on his own. His community involvement has revolved around government and education. He was a Director of the Greater Bexar County Latino National Republican Coalition (LNRC). He is a founding member of the Federation of Hispanic Republicans (FHR). He is an Elections Judge, Deputy Voter Registrar, Chairman of his Precinct Convention, Precinct 1111 Chairman, Management Committeeman for County Commissioner Precinct 1, and has served as a Delegate to the Senatorial District 26 Convention three times. David was awarded volunteer of the year by the Texas GOP in 2011, and is qualified to be a special education teacher. He has served on the NISD advisory board as well as a substitute teacher. He has been a part of Boy Scouts and coached YMCA teams.
"It is my goal to seek the proper balance between the government and the economy, and enforce that solution. There can be no more talk without action; when our money, jobs, and future depend on our economy's ability to grow in value."