Wanted: A Conservative Candidate to Run Against Cuellar in District 28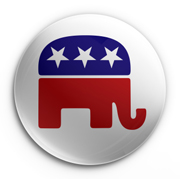 A TexasGOPVote fan has requested help in finding a conservative candidate to run against Democratic Representative Henry Cuellar in the 28th district. Fans can help fans by suggesting conservatives who embrace the TexasGOPVote mission and principles and can amass a winning Texas GOP Vote! There are at least three Republican candidates so far: Daniel Chavez, Charles David Holloway and Bryan Underwood.
In a November 12th press release, Daniel Chavez writes:
...After months of contacting our representatives, countless meetings and protests, and poll after poll indicating the American sentiment against this bill, the Democratic members of Congress opted not to listen. No longer do we, as Americans, have a symbiotic relationship with this party. For that reason, my conscience will not allow me to carry the weight of representing you under the Democratic banner that refuses to listen to the voters and condones voting on a bill in the middle of the night; a bill of such significance and consequence that it will severely affect all our lives.
Armed with the purpose to serve, this week I will file my candidacy with the Federal Elections Committee as a Republican Candidate for the 28th Congressional District of Texas, and in December will file for a place on the ballot in the 2010 election.
Read more about Daniel Chavez's campaign here.
Today, Charles David Holloway will be at the Atascosa Livestock Exchange parking lot, located on Highway 97, and will be ready to accept signatures from all registered voters in District 28 in order to send Representative Cuellar a petition about the big-spending, big government, anti-liberty politicians running our nation. Read more about this event and Holloway's campaign here.
Bryan Underwood has only recently decided to run in the 28th Congressional District Race. You can read about his campaign on his Facebook page.
Are there more conservative candidates for TexasGOPVote to watch regarding this important District 28 race? Share what you know with TexasGOPVote!