We Lost A Battle Today, But The Fight Is Far From Over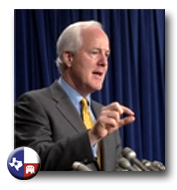 I issued the following statement today regarding the passage of Majority Leader Harry Reid's health care bill:
I had hoped that one of my colleagues would have a Christmas Eve conversion and give the American people the gift they really want: a vote against the $2.5 trillion Reid Bill. We lost a battle today, but the fight is far from over. My colleagues and I will to do all that we can to identify every payoff and back room deal that Democrats cut to railroad this bill through. And we will continue to stand with millions of Americans who understand that, if this bill is enacted, their taxes will be raised, their premiums will go up and Medicare will be cut by nearly a half trillion dollars to create a new entitlement.