Weekly Jobless Claims Report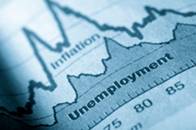 Texas initial jobless claims for the week ending April 24 fell to 18,072 from 18,609 the previous week. The four-week moving average for initial claims – a steadier measure of unemployment claim activity – declined to 18,537.
Continued claims (those receiving benefits for two weeks or more) rose by 14,269 to reach 216,843 – or 18.8 percent lower from a year ago.
Nationally, initial claims for the week ending April 24 fell by 11,000 from the previous week's revised figure of 459,000. Total continued claims fell to 4.645 million from a revised figure of 4.663 million the previous week. Shobhana Chandra of Bloomberg Businessweek writes:
The four-week moving average of initial claims, a less volatile measure than the weekly figures, rose to 462,500 last week from 461,000.
The inability of claims to drop much more is disappointing some economists projecting payrolls in world's largest economy will accelerate.
"We ultimately need to see claims break 400,000 to the downside to be comfortable that the large job gains we are forecasting are sustainable," Joseph LaVorgna, chief U.S. economist at Deutsche Bank Securities in New York, said in an e- mail to clients.
The number of people continuing to receive jobless benefits dropped by 18,000 in the week ended April 17 to 4.65 million. They were forecast to drop to 4.62 million.