Weekly Jobless Claims Report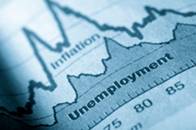 Texas initial jobless claims for the week ending May 1 rose slightly to 18,307, or 1.3 percent higher than the previous week. The four-week moving average also rose to 18,981.
Continued claims (those receiving benefits for two weeks or more) declined by 13,885 to reach 202,958, or 24.9 percent lower than a year ago.
Nationally, initial claims for the week ending May 1 declined by 6,000 from the previous week's revised figure of 451,000. Continued claims on the national level fell to 4.594 million from 4.653 million the previous week.
The Bureau of Labor Statistics recently released the national unemployment rate, which rose to 9.9 percent in April after three straight months at 9.7 percent. On a positive note, data from the Establishment Survey reported payroll employment gains that exceeded market estimates:
Nonfarm payroll employment rose by 290,000 in April, the unemployment rate edged up to 9.9 percent, and the labor force increased sharply, the U.S. Bureau of Labor Statistics reported today. Job gains occurred in manufacturing, professional and business services, health care, and leisure and hospitality. Federal government employment also rose, reflecting continued hiring of temporary workers for Census 2010.