Weekly Jobless Claims Report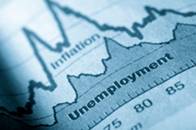 Texas initial jobless claims for the week ending May 8 rose 2.73 percent from the previous week to reach 18,807. The four-week moving fell to 18,449, or 21 percent lower from levels one year ago.
Continued claims (those receiving benefits for two weeks or more) rose by 2,542 to reach 205,500, which is 24.1 percent lower than a year ago.
Nationally, initial claims for the week ending May 8 declined 4,000 from the previous week's revised figure of 448,000. Continued claims on the national level rose to 4.627 million from 4.615 million the previous week. Alan Rappeport of the Financial Times writes:
The number of Americans making first-time claims for jobless benefits fell for the fourth week running last week, adding to growing evidence that the labour market is recovering.
Initial jobless claims fell by 4,000 to 444,000, according to labour department figures. That was in line with economists' expectations and brought the less volatile four-week average of new claims down by 9,000 to 450,000.
Meanwhile, those continuing to claim jobless benefits rose unexpectedly, climbing by 12,000 to 4.62m.
"The claims remain sticky on the high side," said analysts at Action Economics.
Economists contend that jobless benefits need to fall to the low 400,000 level before the US economy can sustain job creation and have been concerned by the slow pace of improvement. Some have warned that extending unemployment insurance is inflating the unemployment rate by allowing people to be more selective in the jobs they take.