Weekly Jobless Claims Report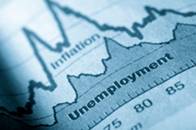 Texas initial jobless claims for the week ending May 22 rose 3.46 percent to reach 18,773. The four-week moving average now stands at 18,508.
Continued claims (those receiving benefits for two weeks or more) rose by 6,051 to reach 202,022, or 27.4 percent lower than a year ago.
Nationally, initial claims for the week ending May 22 fell by 14,000 from the previous week. However, at 460,000, they are still far above levels needed to reach pre-recessionary employment figures. On a guest blog for CNBC.com, former Assistant Secretary of the Treasury and White House staffer Tony Fratto commented on the sluggishly high levels of first-time claimants as witnessed over the last six months:
It's a conundrum that is giving pause to those with bullish predictions of future job growth for the U.S. economy.
With monthly job growth returning – albeit at a tepid pace for this point in a recovery – the narrative being written was that employers had halted job cuts and would soon be hiring again…
Over the last three quarters of 2009 claims fell sharply, but for months now have been stuck in a range of 450,000-490,000 initial claims. The 4-week moving average today stands at 456,000 initial claims.
To put the initial claims data in perspective, a 4-week average of 456,000 initial claims is about the peak level of claims during both the 1990-91 recession and the 2001 recession. The scary fact is that that the level of initial jobless claims has now been sustained for six consecutive months.
At these levels of weekly jobless claims, we would expect to see relatively flat job creation – depending on workforce participation levels, not enough to bring down the unemployment rate any time soon… [If] initial jobless claims remain at these elevated levels, we may all have to rethink those bullish job growth forecasts.
Continued claims on the national level fell to 4.607 million from 4.656 million the previous week.