Weekly Jobless Claims Report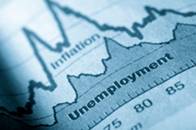 Texas initial jobless claims for the week ending Nov. 14 fell by 19 percent to 18,660 from the previous week's 22,916. This was the largest week-to-week decline since Sept. 12. Continued claims (those receiving benefits for two weeks or more) declined by 1,731 to reach 238,175.
Nationally, initial claims stayed at the same level of the previous week at 505,000. Total insured unemployment for Nov. 7 dropped 39,000 to 5.611 million from 5.65 million the previous week.