Weekly Jobless Claims Report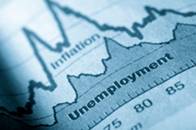 Texas initial jobless claims for the week ending Jan. 30 reached 19,365 from 18,318 the previous week. The four-week moving average for initial claims – a steadier measure of unemployment claim activity – has risen to 22,442, or the highest since July of last year.
Continued claims (those receiving benefits for two weeks or more) rose by 1,468 to reach 237,399 – or 18.3 percent higher than a year ago.
Nationally, initial claims rose 8,000 to reach 480,000 – the four week moving average reflected the upward trend rising 11,750 to reach 468,750. Total insured unemployment for Jan. 23 increased by 62,784 to 5.665 million from 5.602 million the previous week.