Weekly Jobless Claims Report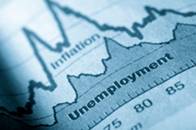 Texas initial jobless claims for the week ending Feb. 27 climbed to 18,112 from 16,712 the previous week. The four-week moving average for initial claims – a steadier measure of unemployment claim activity – declined for the fourth consecutive week to settle at 18,221.
Continued claims (those receiving benefits for two weeks or more) rose by 1,921 to reach 227,208 – or 2.3 percent higher from a year ago.
Nationally, initial claims for the week ending Feb. 27 declined by 29,000 from the previous week's revised figure of 498,000. Total insured unemployment for Feb. 20 decreased by 134,000 to 4.5 million from 4.634 million the previous week.