Weekly Jobless Claims Report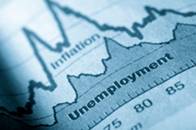 Texas initial jobless claims for the week ending March 6 rose to 19,194 from 18,112 the previous week. The four-week moving average for initial claims – a steadier measure of unemployment claim activity – declined for the fifth consecutive week to settle at 17,937.
Continued claims (those receiving benefits for two weeks or more) declined by 5,179 to reach 222,029 – or 0.4 percent lower from a year ago.
Nationally, initial claims for the week ending March 6 declined by 6,000 from the previous week's revised figure of 468,00. Total insured unemployment for Feb. 27 increased by 37,000 to 4.558 million from 4.521 million the previous week.