What Should Texas do About Obamacare? Don't Ask Bill White!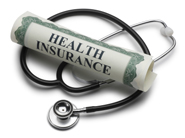 The following was sent in from the Republican Party of Texas:
Texans need straight answers to the questions facing our state, but Bill White is evidently not the man to offer them. Bill White has been the Democrats' nominee for Texas governor for nearly two months now, but he still doesn't want to tell Texans what he really thinks about major issues. For instance, a concerned Texan recently contacted the Bill White campaign to find out where the Democrat stands on Obamacare, the most consequential piece of legislation of the past several decades, which the Washington DC Democrats passed with a purely party line vote against the wishes of most Texans and Americans. Here's the answer that Bill White's campaign sent back.
Dear (Name Redacted)
Thank you for your inquiry. Bill White believes the recent legislation passed by Congress has both good and bad elements. As governor, Bill White will work to make sure that the law is implemented in the fairest way possible to ensure that more Texans can get healthcare coverage. Bill White believes that problems with the legislation now and in the future should be dealt with legislatively, not through pointless lawsuits done solely for political gain. For a comprehensive look at where Bill White stands on healthcare, please visit www.billwhitefortexas.com/issues/.
Andy
Bill White for Texas
"This is vintage liberal Bill White," said Republican Party of Texas spokesman Bryan Preston. "Ask Bill White a simple question and get a convoluted, weak in the knees answer. He says it's good, but then again it's bad, but he'll keep it even though most Texans don't want it. Well, which parts are good and which parts are bad, Bill? Texans deserve to know what you really think.
"Even his lame attempt to split the difference shows that Bill White stands with his party and against the majority of Texans on this. More than two-thirds of Texans want Obamacare repealed; Bill White doesn't. He wants Obamacare implemented even though it threatens to bankrupt our state, and he even agrees with Nancy Pelosi that more liberal laws are the answer. And trial lawyer Bill White thinks the state's vital effort to fight Obamacare on constitutional grounds is 'pointless.' Well, most Texans don't think that fighting Obamacare is pointless. Defending our cherished constitutional rights and freedoms is not pointless at all."
Preston added: "Bill White recently claimed that he's a mainstream Texan. The reality is that he's just another typical liberal Democrat trying to hide his liberal ways."
Recent polling shows that Bill White and the Texas Democrats are out of step with the majority of Texans on Obamacare: While 67% of Texans want Obamacare repealed, 82% of Texas Democrats both oppose the state's lawsuit and support the Democrats' health care takeover. Bill White has shown that when the state's fiscal health is on the line, he will stand with his party against Texas' best interests.
Texas cannot afford Liberal Bill White and his liberal Democrat ideas.