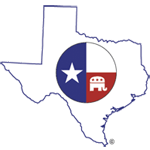 Restore
Renew
Reunite
Issues

You are here

Texas GOP Vote - Restore, Renew and Reunite

TexasGOPVote is a collaboration of bloggers, each drawing from their own unique background and experience through their writing. Therefore, many different viewpoints on any given issue will be expressed in the blog posts found on TexasGOPVote. This leads to a healthy discussion and exchange.

Our mission is to restore, renew, and reunite the Texas GOP Vote.

Restore?  Renew?  Reunite?  But this is Texas politics, not the Republican National Committee!  Friends, right now we are sowing the seeds of our own defeat.  The signs are all around us.  We are losing our core conservative principles and we are not holding our own elected TX Republican politicians accountable when they fail to uphold those principles. 

The RNC is in full retreat, but it is not too late for our Texas GOP Vote from our Texas Congressional Delegation in Washington, D.C. and from the TX GOP Primary voters they represent.  We can still restore, renew and reunite!

Our core principles:

To be sure, this is not a complete list.  For example, we also believe that a strong national security to defend our freedom is an essential principle for all Republicans!  But our focus here is to reflect the sentiment of Texas GOP Primary district voters on the issues most important to them and to help inform our elected politicians and the Texas Congressional Delegation of this sentiment.

We believe our core principles have made Texas Republicans a clear majority party in TX.  The loss of these core principles and our unwillingness to hold our leaders accountable to them is sowing the seeds of a future defeat.  However - the hour is not too late for us to restore, renew and reunite...

That is the calling of the Texas GOP Vote!