Sen. Rand Paul to Present Keynote Speech at Harris County GOP Lincoln-Reagan Celebration
U.S. Senator Rand Paul (R-KY) will be the keynote speaker at the 2014 Harris County GOP's Lincoln Reagan Dinner. The Harris County Republican Party (HCRP) joins other Republican organizations across the country every year in honoring two of the greatest Republican presidents in the party's history - Abraham Lincoln and Ronald Reagan. This year's celebration is expected to be one of the largest in the state of Texas. The dinner will be held on February 8th.
"Senator Paul brings a unique perspective to the U.S. Senate," said HCRP Chairman Jared Woodfill. "This is the first time for him to speak before our organization and we believe he will bring a lot of new people to our celebration of Lincoln and Reagan."
Sen. Paul is the son of former U.S. Congressman Ron Paul (R-TX). He is a freshman senator from Kentucky and joined the senate in the same class as Texas' junior senator, Ted Cruz who recently spoke at the Lincoln-Reagan dinners in Fort Bend and Denton Counties.
Sen. Paul made national headlines in March of last year when he successfully filibustered the nomination of John O. Brennan to become director of the Central Intelligence Agency (CIA). He carried out the filibuster to force the Obama Administration to pledge not to use drones to attack non-combatants on U.S. soil. U.S. Attorney General Eric Holder eventually respond that the President is not authorized to deploy extrajudicial punishment without due process. The filibuster lasted twelve hours and fifty-two minutes.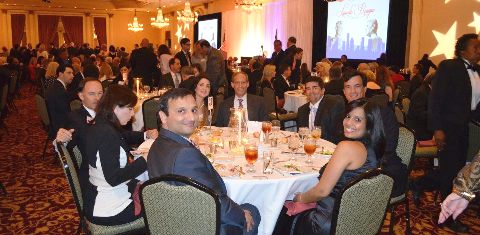 Hopefully Sen. Paul won't hold this dinner's guests hostage for quite that long with his speech, but it would be hard to imagine many of this audience objecting if he did.
Tickets for this event, which is expected to sell out, can be ordered through the event page on the HCRP website. There will be a VIP reception and general reception begining at 6:00 p.m. and the dinner and program begin at 7:00 p.m. Photos from last years event featuring Texas Senators John Cornyn and Ted Cruz may be found online.
The Lincoln-Reagan Dinners are normally the local party's largest fund-raising effort of the year.  This year's event will be no exception. Many heavily sought after items will be available in the silent auction in addition to some very special items that will be sold in a fast-paced live auction.  The event will be held at the Hilton Post Oak in Houston, Texas on February 8th.