Cornyn Announces Amendment Targeting Iranian Airline Mahan Air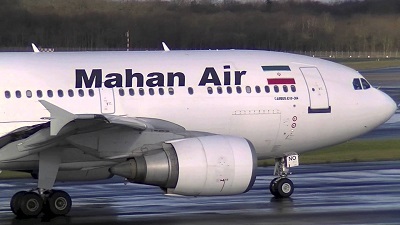 Today on the Senate floor, I announced that I will introduce a bipartisan amendment to the Iran sanctions legislation requiring the Department of Homeland Security (DHS) to report a list of airports at which Iranian airline Mahan Air operates and provide recommendations for increased security measures. Excerpts of my remarks are below, and video of my remarks can be found here.
I plan to introduce a bipartisan amendment to this bill that would target Mahan Air. This is Iran's largest commercial airline that doubles as a preferred mode of transportation for terrorists and their weapons. That's right. It's a civilian airline but actually is used to facilitate terrorism and to transport weapons.
This terrorist airline is a conduit for personnel, weapons, and a violent ideology throughout the region. Unfortunately, despite proven transgressions, Mahan Air continues to expand international operations by adding more international airports to its flight patterns, including several in Europe. This is an obvious threat to the safety and security of the people where these planes are allowed to land.
Their very presence is a security risk to Americans flying in and out of airports where a Mahan aircraft may land.
My amendment would require the Department of Homeland Security to compile, and make public, a list of airports where Mahan Air has recently landed and then require the Department of Homeland Security to assess what security measures should be added.
The fight against terrorism is multifaceted, and it's not easy. But we can start by targeting state sponsors of terrorism like Iran with economic sanctions, while we strengthen our military, and we continue the great tradition of American leadership around the world.