Americans Still Waiting for the Democrats' "Recovery Summer"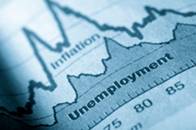 NRCC - Tomorrow marks one year to the day Democrats announced their "summer of recovery," promising at long last, Americans would see job creation and lasting economic relief from the recession.
FLASHBACK TO A YEAR AGO: WHITE HOUSE ANNOUNCES "RECOVERY SUMMER": "The Administration today kicks off "Recovery Summer," a six-week-long focus on the surge in Recovery Act infrastructure projects that will be underway across the country in the coming months – and the jobs they'll create well into the fall and through the end of the year." (Press Release, "Administration Kicks Off 'Recovery Summer' With Groundbreakings and Events Across the Country," The White House, 6/17/2010)
A year later, Americans are still waiting. Although Democrats are now finally admitting they "own the economy," they seem to be under the delusion that they already "turn[ed] the economy around":
DNC CHAIR DEBBIE WASSERMAN SCHULTZ CLAIMS DEMOCRATS "OWN THE ECONOMY": "Democrats are ready to take responsibility for the state of the economy and they deserve credit for putting it on the right track, the party's chairwoman, Rep. Debbie Wasserman Schultz, said on Wednesday.
"We own the economy. We own the beginning of the turnaround and we want to make sure that we continue that pace of recovery…" (Molly Ball, "Debbie Wasserman Schultz: 'We Own the Economy'," Politico, 6/15/2011)
WASSERMAN SCHULTZ SAYS OBAMA ALREADY "TURN[ED] THE ECONOMY AROUND": "We were able to, under President Obama's leadership, turn this economy around." (Remarks from Rep. Debbie Wasserman Schultz, NBC's Meet the Press, 6/12/2011)
WHILE OBAMA JOKES ABOUT HIS FAILED STIMULUS … HA HA?: "Obama smiled and interjected, 'Shovel-ready was not as ... uh .. shovel-ready as we expected.' The Council, led by GE's Jeffrey Immelt, erupted in laughter." ("Obama Jokes at Jobs Council: "Shovel-Ready Was Not as Shovel-Ready as We Expected," Fox News, 6/13/2011)
BUT HE STILL "DESERVES CREDIT" FOR HIS ECONOMIC POLICIES? "President Obama told supporters at a fundraiser in Miami Monday night that he deserves credit for cleaning up the mess he inherited." (David Boyer, "Obama wants credit for cleaning up 'big mess,'" Washington Times, 06/14/11)
Far from reviving the economy, Democrats have stifled growth and job creation. Democrats' "own[ership]" of the economy has seen new job-destroying taxes, burdensome regulations and unpaid-for spending that is devaluing America's currency and is increasing the debt:
DEMOCRATS DEMAND TAX INCREASES: "House Minority Whip Steny H. Hoyer, Maryland Democrat, on Tuesday restated his party's position that any compromise should include increasing government revenue — Capitol Hill code for tax increases — despite GOP demands to the contrary." (Sean Lengell, "Hoyer: Raise Taxes To Lower Debt and Deficit," The Washington Times, 6/14/2011)
OBAMA SAYS CONTINUING HIS SPENDING SPREE IS A "WIN-WIN-WIN-WIN": "We should be able to agree on investing in the research and technology that leads to new ideas and new industries. … It is a win-win-win-win proposition." ("Remarks by the President at Cree, Inc., in Durham, North Carolina," The White House, 6/13/2011)
DEMOCRATS' REGULATIONS AND TAXES TO BLAME FOR SMALL BUSINESSES' WORST HIRING FORECAST IN 8 MONTHS: "The federation's report for May showed the worst hiring prospects in eight months. The finding provides a glimpse into the pessimism of the nation's small firms as they put together their budgets for the coming season, and depicts a more gloomy outlook than other recent (if equally lackluster) economic indicators because this one is forward-looking. …
"When asked about the 'single most important problem' facing their businesses, about one in four cited 'poor sales,' according to the federation's survey. Uncertainty over regulations is also mentioned frequently. About a third of businesses blame either 'taxes' or 'government requirements' for their current troubles, leading some economists to attribute the recent slide in overall business optimism to Washington's protracted debates over tax policy, financial changes and health care." (Catherine Rampall, "A Slowdown for Small Business," The New York Times, 6/15/2011)
The consequences of these job-destroying policies speaks for themselves. Just look at the Democrats' misery index:
UNEMPLOYMENT DURATION HITS LONGEST AMOUNT ON RECORD: "Long-term unemployed I: Average length of unemployment hit longest amount on record (going back to 1948) of 39.7 weeks." (Lisa Desjardins, "Cheat Sheet: Unemployment Report," CNN, 6/3/2011)
GAS PRICES REMAIN HIGH: $3.69/GALLON, COMPARED TO $2.69/GALLON ONE YEAR AGO. (Daily Fuel Gauge, AAA, Accessed 6/15/2011)
INFLATION PINCHING FAMILIES, AS CONSUMER PRICE INDEX INCREASES: "A gauge of manufacturing in the New York region contracted, catching analysts off guard, while the government's consumer-price index climbed 0.2%. Excluding food and energy costs, the index rose 0.3%, the biggest hike since July 2008." (Kate Gibson, "Stocks Sharply Lower After Data Disappoint," Market Watch, 6/15/2011)
KEY MANUFACTURING INDEX "DRAMATICALLY DISAPPOINT[S]": "The general business conditions index dipped for the first time since November 2010 below zero, falling 20 points to -7.79 from the previous report in May. The index dramatically disappointed economists' expectations of a 12 reading for the index." (Bradley Davis, "New York Area Manufacturing Deteriorates," The Wall Street Journal, 6/15/2011)
HOUSING CRISIS "IS NOW WORSE THAN THE GREAT DEPRESSION": "It's official: The housing crisis that began in 2006 and has recently entered a double dip is now worse than the Great Depression." (Jeff Cox, "US Housing Crisis Is Now Worse Than the Great Depression," CNBC, 6/14/2011)
ANALYSTS: NEW, "SHARP AND PROLONGED DOWNTURN IS UNDERWAY" MAKING JOB CREATION EVEN HARDER: "…[A] sharp and prolonged downturn is underway and may make jobs growth even tougher to come by, an influential analyst said Monday.
"In an interview with The Wall Street Journal, Lakshman Achuthan, the co-founder of the Economic Cycle Research Institute, said that over the last few months key indicators of long-term economic growth have all begun pointing in one direction: downward." (Javier David, "ECRI's Achuthan: Prolonged U.S. Slowdown Underway," The Wall Street Journal, 6/13/2011)