Cornyn Applauds Senate Confirmation of General Petraeus as CIA Director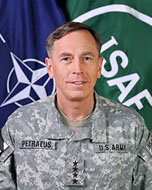 Today, I released the following statement after the unanimous vote by the Senate in favor of confirming General David H. Petraeus as Director of the Central Intelligence Agency.
Few Americans have contributed more to the Global War on Terror than General Petraeus. As the battlefield commander in Iraq, he turned the tide against the enemy during the darkest days there and through his service in Afghanistan, he has continued to earn the trust of the American people and members of Congress. I have the utmost respect for General Petraeus and confidence in his steady leadership, and our nation is fortunate that General Petraeus has chosen to continue the fight against America's enemies in his new capacity as CIA Director.