Cornyn Statement on Keystone XL: "Senate Took Action Where the President Has Punted"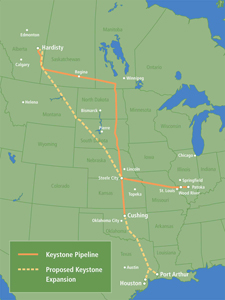 The following statement was issued after the Senate passed a bi-partisan bill requiring the President to decide within 60 days whether or not to allow construction of the Keystone XL pipeline to proceed:
The President says he wakes up every morning thinking about jobs. This morning, the Senate took action where the President has punted. The Keystone XL pipeline will bring thousands of long-term jobs and energy security to the United States. All that stands between this bill and those jobs is President Obama.