Delusion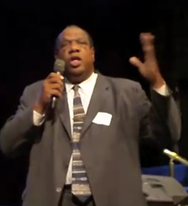 The dictionary's definition of the word delusion is: False representation, error, or mistake preceding from false views.
Politically correct speech is an assault on our freedom of speech. We must have freedom of speech in order to combat mass mental delusion. For example: in South Dallas, the black people vote 96% of the time for the Democratic Party, which has a history of operating as the worst enemy of black people. Black people think that the Democrats are their friends, which is a delusion.
The Democratic Party is the party of slavery, the party of segregation, the party of terrorism (KKK), and the party that kept blacks from voting. Now they are also the party responsible for the murder (abortion) of 16 million black babies and counting.
Job in the Bible said, "Though he slay me, yet will I trust in him." Job was expressing his devotion to God. Through delusion, blacks are saying the same thing not to God but to the ungodly Democratic Party. The Bible says, "Know the truth and the truth will set us free". Set us free from delusion.