Dems, Fearing GOP House Takeover, Plan Aggressive Lame-Duck Session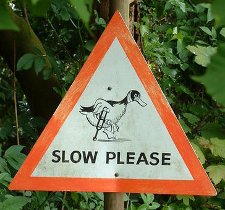 After the National Journal's Charlie Cook predicted a GOP takeover of the House this November, House Dems have been scrambling to their respective districts to shore up votes. The House will recess on July 30, a week earlier than usual according to the Wall Street Journal.
The Journal reports that there have been signs in recent weeks that "party leaders are planning an ambituous lame duck session to muscle through bills in Decmber they don't want to defend in November. Retiring or defeated members of Congress would then be able to vote for sweeping legislation without any fear of voter retaliation."
Among the legislation that some house members want to pass in a lame-duck session is a "card check" for labor union elections (undoubtedly to shore-up support for Democratic shills), and a "Cap an Tax" program. What else is on the menu? Pork, of course! A senate aide told the Wall Street Journal "some of the biggest porkers on both sides of the aisle are leaving office this year, and a lame duck session would be their last hurrah for spending."
If the Dems are wreaking havoc on the United States now, at a time when they can be held accountable, what will happen in December when many of them will have to answer to no one?