Bidenomics is Hurting Americans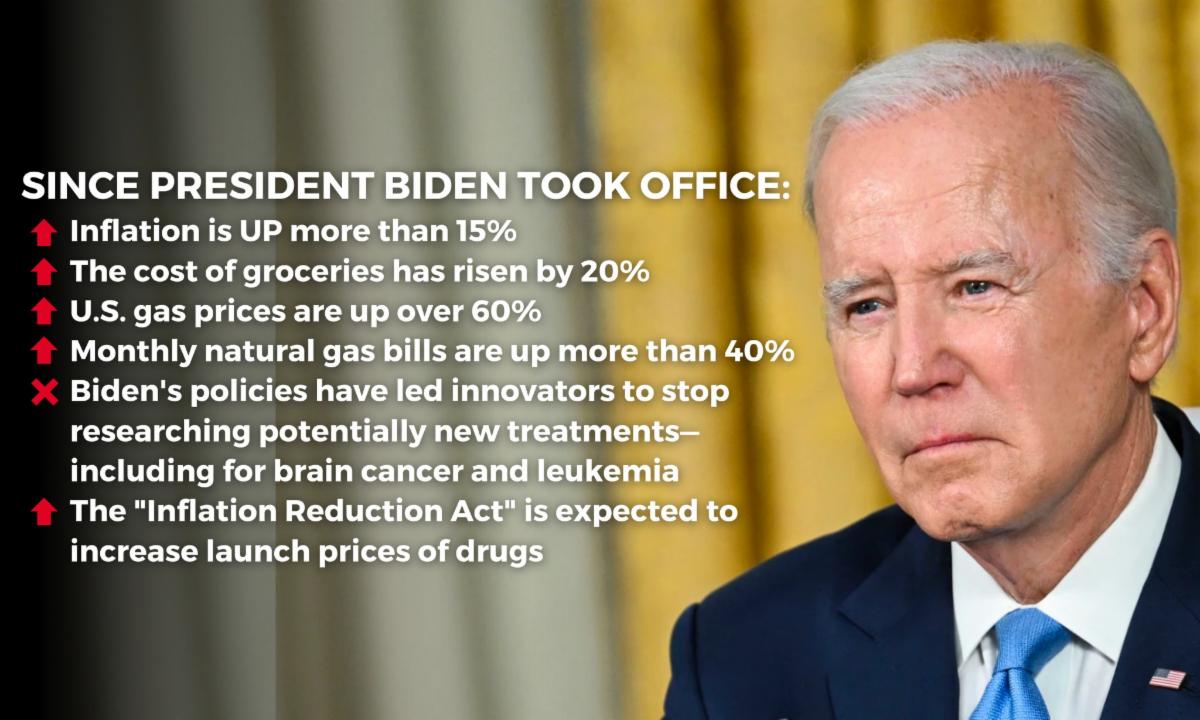 Since President Biden took office over two years ago, costs for Americans have skyrocketed. President Biden's 'Bidenomics' plan is making everyday goods unaffordable. 
Since President Biden Took Office: 
Inflation is UP more than 15%
The cost of groceries has risen by 20% 
U.S. gas prices are up over 60%
Monthly natural gas bills are up more than 40%
Biden's policies have led innovators to stop research on potential new treatments for cancer 
The Inflation Reduction Act is expected to increase the launch prices of drugs
Republicans are delivering on our commitment to lower costs, and that starts with unleashing affordable, reliable energy from the Permian Basin.