Fortune 500 Companies with Immigrant Roots Generated More Money Than the GDP of Most Western Nations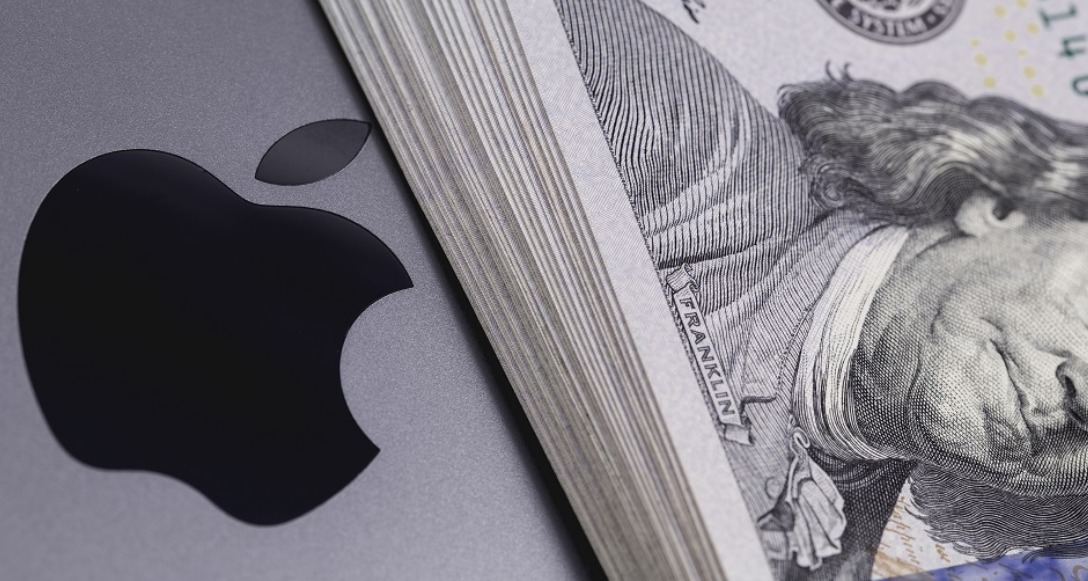 Authored by Steven Hubbard and originally published on immigrationimpact.org
When Fortune released this year's Fortune 500 list—the magazine's iconic ranking of the year's top-grossing American companies—one fact remained unchanged from previous years: the profound role that immigrants and their children have played in establishing many of this country's most successful and influential companies.
Research by the American Immigration Council finds that nearly half of today's Fortune 500 companies were founded by either immigrants or the children of immigrants, including four of the top 12: Apple; founded by the son of a Syrian immigrant; Google (now Alphabet), cofounded by a Russian immigrant; Amazon, founded by the son of a Cuban immigrant; and Costco, founded by the son of Canadian immigrants whose family had emigrated from Romania. These four companies alone posted a combined revenue of $1.4 trillion in fiscal year 2023, more than the gross domestic product of most western nations. Together they employed nearly 2.2 million people.
In all, 224 companies on the 2023 Fortune 500 list, or 44.8%, were founded by "New Americans," which we define as immigrants or the children of immigrants. Of these, 103 companies were founded or cofounded by immigrants, those who were born in another country and emigrated to the United States; 121 companies were founded by the children of immigrants.
These 224 New American businesses posted a combined revenue of $8.1 trillion, an amount that exceeds the gross domestic product of every nation except the United States and China. Their total global workforce consisted of 14.8 million people.
These New American businesses extend well beyond the technology sphere. They also include retail (Kohl's); telecommunications (Verizon, AT&T); finance (JP Morgan Chase, Citigroup); pharmaceuticals (Pfizer, Moderna); media (NewsCorp, Fox); transportation (Boeing, JetBlue, Tesla); insurance (State Farm, Loews); petroleum (Phillips 66, Occidental Petroleum); construction (Fluor); food and drink (U.S. Foods, McDonald's, Molson Coors); and more. These are but a few examples of both industries and companies within those industries founded by New Americans.
When the Council first began compiling an annual list of New American Fortune 500 firms in 2011, more than 40% of Fortune 500 firms were founded by immigrants or their children.
Recent additions to the list include:
The Fortune 500 list also includes legacy corporations that have helped shape American life.
Kohl's department store, recently the largest department store retailer in the United States, was founded in Wisconsin in 1962 by an immigrant from Poland. Maxwell Kohl had worked in factories in the Milwaukee area before opening a small grocery store and, reportedly after a bad experience trying to buy a shirt, opened a department store.
Estée Lauder, who launched her makeup and skincare corporation with her husband Joseph in 1946, was born in New York to Hungarian Jewish immigrants. Born in 1908, she worked in her family's hardware store as a child and began helping her uncle, a chemist from Hungary, develop and sell beauty lotions and creams.
American progress thrives on these stories of immigrant success, reminding us of the diverse origins of many American corporations.
The New American Fortune 500 is only one example of how immigrants and their children create American jobs and drive our economy. The backbone of our economy is also formed by medium and small businesses. These establishments, from local eateries and neighborhood shops to professional services, employ millions across the country. Immigrants stand out in this landscape, with about 3.2 million (21.7% of all U.S. entrepreneurs) of them steering their own enterprises. Immigrants consistently demonstrate a higher entrepreneurial inclination compared to their native-born peers. This inherent drive to establish new ventures is invaluable for the U.S. economy, especially considering that the majority of net job growth in the nation stems from fresh startups and nascent firms.
Steven Hubbard, Ph.D. is a data scientist at the American Immigration Council where he conducts research and data visualization projects related to immigration.  Most recently, he was a Zolberg Fellow at The New School and International Rescue Committee where he conducted research on Syrian refugees living in Jordan. With a deep interest in photography, he recognizes the importance of visualization to communicate complex data problems and facilitate data driven decision making. Hubbard has over 20 years of experience in college teaching, research, and administration at New York University, The University of Iowa, and Hamline University.  Dr. Hubbard started his professional career as a city planner for local governments in rural southwest Iowa.