Pete Sessions Statement on CBO's Updated Budget & Economic Outlook Report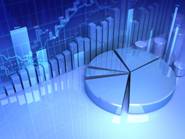 Today's dismal forecast from the non-partisan CBO underscores the need for the Obama Administration and Washington Democrats to join House Republicans' efforts to replace the looming defense cuts and stop the tax hike. My colleagues in the House and I have already passed legislation to stop the job-destroying tax increase set to take effect in January and to replace the sequester with common-sense reforms and spending cuts.
The CBO report indicates that 2012 will be the fourth consecutive year with a deficit exceeding $1 trillion, and that our nation's debt will increase by $10 trillion over the next ten years. Clearly, it's time for pro-growth policies that will take our nation off the path towards bankruptcy. I will continue to fight to get our fiscal house in order, help struggling Americans get back to work and ensure a brighter future for the next generation.