Pfluger Votes to Nullify Biden EPA Lesser Prairie Chicken Rule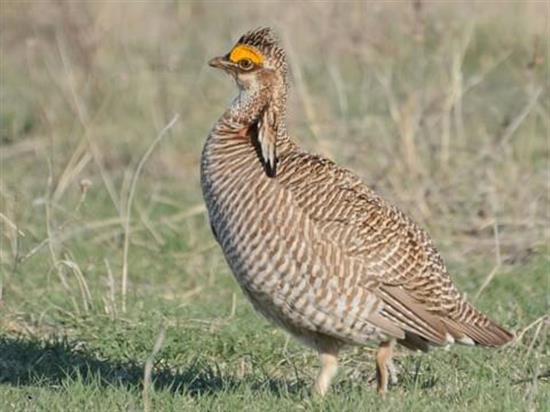 U.S. Congressman August Pfluger (TX-11) released a statement after voting for S.J. Res. 9 — A Congressional Review Act to nullify the U.S. Fish & Wildlife Service rule listing the Lesser Prairie-Chicken as an endangered species, which the Biden Administration advanced to the detriment of agriculture and energy producers and private conservation efforts already underway.
Rep. August Pfluger (TX-11): "Make no mistake—the administration's rule designating the lesser prairie chicken as an endangered species has nothing to do with protecting it. It is merely a vehicle to shut down oil & gas production in the Permian Basin, which will also make it more difficult for farmers and ranchers to feed our country. We can protect important species without devastating our local and rural communities.
"I'm proud that the House and Senate passed legislation to nullify this rule and urge future passage of my legislation to reform the Endangered Species Act and prevent the administration from holding our community hostage with radical environmental mandates."
LesserPrairie-Chicken Congressional Review Act Background:
Private industries have invested more than $64 million into conservation efforts and enrolled more than 6 million acres of land into voluntary conservation programs. Through these private efforts, the population of the species has grown from roughly 20,000 birds in 2013 to roughly 35,000 in 2020.
The DOI rule would effectively shut down private conservation efforts, impose new requirements on farmers and ranchers and the energy industry, and expose farmers to litigation and lawsuits for routine agriculture and energy activities.
Endorsed By:
American Energy Alliance
American Farm Bureau Federation
Independent Petroleum Association of America (IPAA)
Permian Basin Petroleum Association (PBPA)
National Cattlemen's Beef Association (NCBA)
National Stone, Sand & Gravel Association (NSSGA)