Rep. Nehls Calls on Congress and President Biden to Support Bill to Add 100,000 Officers to Communities and Schools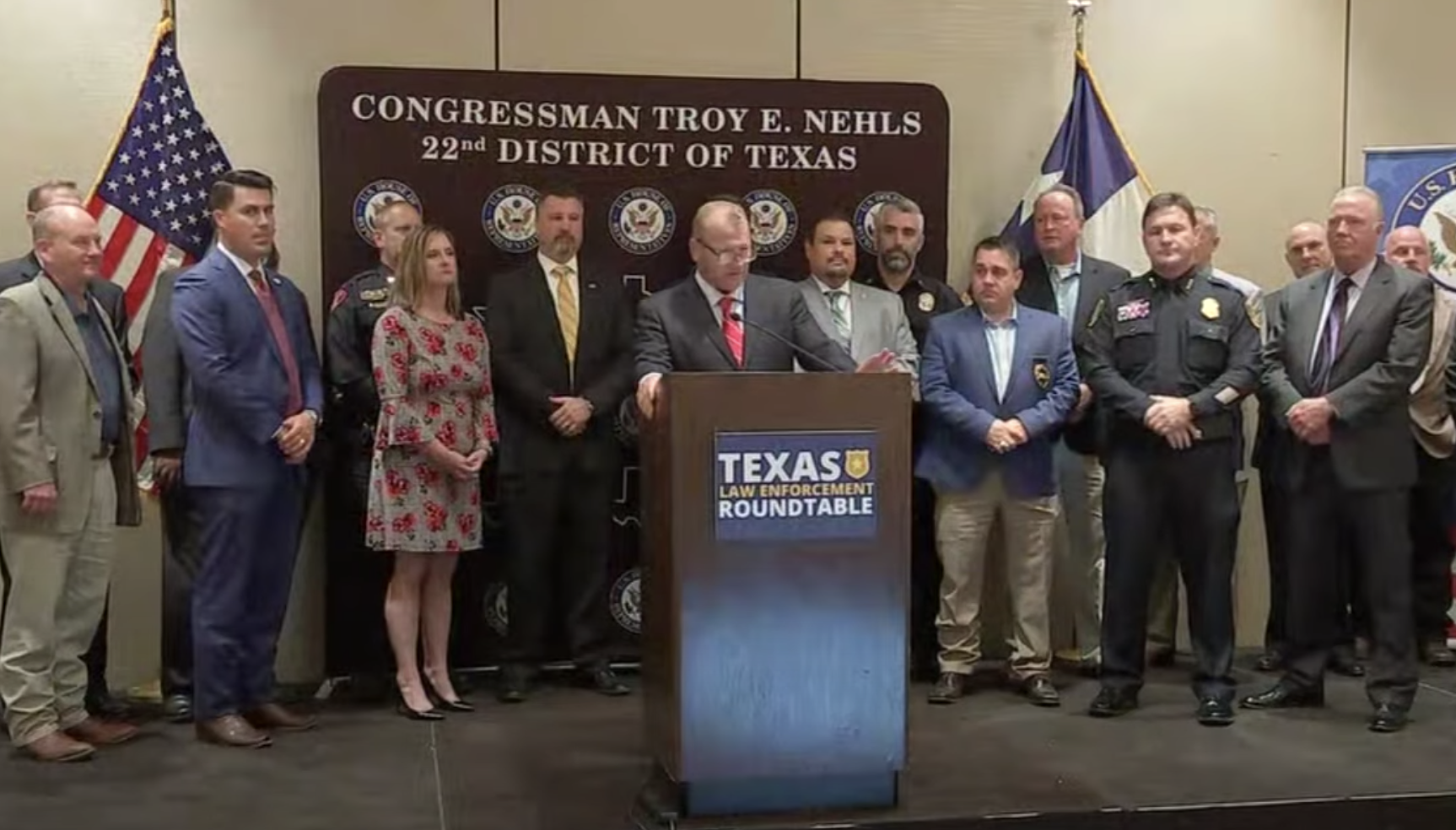 Last week, I held a press conference with Texas law enforcement officials where I called on Congress and the White House to support my bill, H.R. 6132, the Public Safety Enhancement Act, which would add 100,000 law enforcement officers to communities and schools around the nation.
The entire community, state, and nation has been rocked by the tragedy in Uvalde... We must restore safety to our streets and security in our schools, that is why I am calling for Congress to pass the Public Safety Enhancement Act, which will station 100,000 officers around our communities and schools so families may never have to endure this again. I am also personally calling on President Biden ahead of his visit to Uvalde to support this important legislation.
I introduced the bill in December 2021 to reduce violent crime which has been spiking in recent years. The bill would add 100,000 officers to our streets over the next five years by reauthorizing Title 1 of the COPS Grant included in then-Senator Joe Biden's 1994 crime bill.
Watch my remarks below: