Sam Johnson to Provide Free "Paying for College" Workshop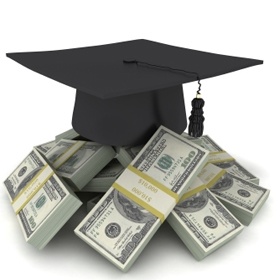 On Saturday, October 8th at 10:00 am, I will provide a free workshop on how to finance education beyond high school.  This event will be held in conjunction with the Collin College Office of Financial Aid.
Education means opportunity, and I'm proud to say that our Third District schools are top-notch. But as our high school students and their parents look beyond graduation day, I know that paying for post-secondary education can seem daunting as costs continue to soar.  That is why – as a father and grandfather who is also a proud fiscal conservative – I am pleased to offer this Paying for College Workshop.
I encourage everyone in our community to attend: from college-bound students, their parents and guardians, and even folks interested in returning back to school to get their degree.  It is my hope that this workshop will help you navigate your financial options as you pursue higher education!
Carolyn Jones (who serves as Collin College's Financial Aid Technical Manager and Vice President of the Texas Association of Student Financial Aid Administrators) will be on hand to lead a presentation about saving, planning, and paying for college.  Jones has 23 years of experience connecting students with funding for higher education and will provide valuable resources to guide students through the Financial Aid process. 
To learn more about this event, contact my Plano office at (469) 304-0382.
Saturday, October 8, 2016
10:00 am – 11:30 am
Collin College Spring Creek Campus
Lecture Hall C104
2800 E. Spring Creek Parkway
Plano, Texas