Election Night With Daniel Chavez! Tonight Is The Night!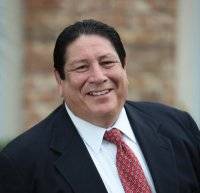 Daniel will be spending today in his home town of Mission.
If you're in the area, join him and his campaign committee to watch the Elections Results tonight at:
The Club at Cimarron, 1200 S. Shary Road
1/2 mile south of Highway 83 on the right, anytime after 6:30 pm
Come support Daniel Chavez in his campaign to beat Democrat incumbent Henry Cuellar!