Preventing Biden from Declaring A Climate Change National Emergency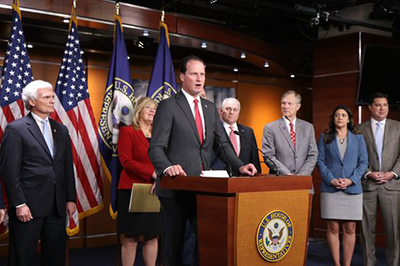 This week, I reintroduced the Real Emergencies Act with U.S. Senator Shelley Moore Capito (R-W.Va.). Our bill clarifies that the President does not have the authority to declare a national emergency on the premise of climate change.
President Biden and his radical administration are working around the clock to destroy American-made reliable energy sources. The Real Emergencies Act will prevent the White House from distracting our country from real emergencies - like skyrocketing inflation and record-high energy costs - by declaring climate change a national emergency. We will ensure that President Biden does not abuse the power of his office to pursue his anti-American energy agenda against the will of the American people.
Read more by clicking here.