The Good Days Foundation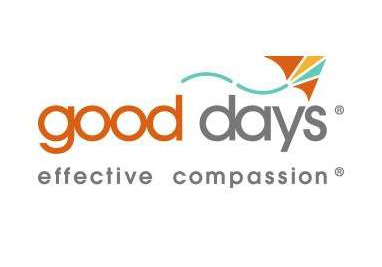 Our nation is facing challenging times. With an economy struggling to recover, Americans are struggling to make ends meet. It's no wonder so many in our community feel discouraged about the current state of affairs.   
In heavy times, those who bring us hope tend to shine brighter, reminding us that there are good things happening around us.  I am happy to bring to your attention one such example that has an uplifting story to tell.     
The Good Days Foundation is headquartered in our great state of Texas with a mission to help people who are enduring the scariest and most vulnerable time of their life by providing them with financial assistance that alleviates some of their fear and anxiety.  
The foundation's main objective is to provide funding for in-need recipients who are facing a critical medical diagnosis. This assistance ensures that their financial status does not force them to choose between access to health care and everyday necessities.  The Good Days' slogan says it all: "so that people can have more good days."
As a national nonprofit charitable organization, the architects of Good Days have created a program that lifts the financial burdens of chronic illness, along with the incredible stresses that come with it.
For instance, once an individual is diagnosed with a condition and a treatment plan is established, they can contact Good Days to apply for financial assistance which will be provided through a variety of grants.  Some of those grants include financial assistance to pay for co-insurance or even premiums.  The organization also has programs that fund the costs of diagnostic testing, often not covered by insurance plans.  Resources can also even be provided to assist in travel expenses so patients can get to and from medical appointments.
To make this assistance possible, private companies and individuals from around Texas and the United States donate money to the foundation. In addition, health care providers make their services more accessible and affordable.
Since its founding in 2003, Good Days has provided more than 800,000 grants for health care resources. Throughout 2021 alone, they have supported over 260,000 individuals who faced a medical diagnosis that threatened their quality of life and financial well-being. 
The work they do is a tribute to the American spirit of generosity we know well here in Texas.  
Through my work on the Appropriations Committee, I have consistently supported funding for ground-breaking treatments and cures, and I was humbled to be honored by Good Days with the 2022 Len Rodgers Spirit Award as an "outstanding champion for the chronic and rare disease community."  
As I told them when I accepted the award, I promise that I will not waiver in my support for funding designed to find cures for chronic or rare diseases.
Even in the darkest of times, a foundation like Good Days exhibits the best of humanity and showcases what it means to truly be a good neighbor.
I'm proud to have an organization like the Good Days Foundation flourishing in our community here in Texas, and I am hopeful that, guided by their compassionate example, one day there will be many more just like them all around our great country.