Harvard Rape Victim
by Ted Poe
on October 6, 2017 at 4:19 PM
---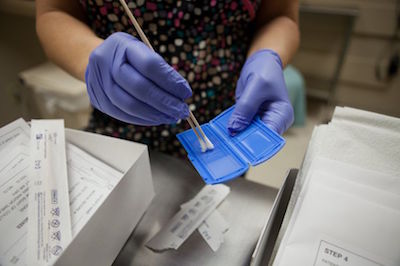 Graduating from high school and going to college is an important goal for many, many American teenagers. College offers the promise of an education, new friends, and new experiences. 
When parents drop their children off at their new dorms, they are entrusting those universities with the wellbeing of their kids. The dark reality is that, in many cases, this trust is woe-fully misplaced. 
Approximately one in five women are sexually assaulted in college. That is one out of every five of our daughters, sisters, and friends.
This shocking statistic would lead most people to assume that colleges have extensive protections to support those people on campus who may be sexually assaulted. This is just not the case. 
Last year one of these victims published an anonymous op-ed at Harvard about her attack. The title of her article was, ''It's Me, One of Your Statistics.''
She described the night of her attack. A friend invited her to his dorm room to study for an upcoming science mid-term test.
She thought nothing of it, but when she started to become uncomfortable, she decided it was important for her to leave. But he did not let her leave.
He sexually assaulted her. After the attack, she ran to a friend's room for help.
She refused to shower, knowing that she had to immediately get a rape kit done. Assuming the university would be able to help her, she called their health services department, but the news she received from them shocked her. 
Harvard University Health Services didn't provide rape kits. They didn't provide any post-rape care whatsoever.
There was nothing they would or could do for her. The university essentially threw up their hands and just turned her away.
She was forced to call an Uber and paid someone to drive her to the hospital across town. But once she arrived, there was no staff at the hospital trained to deal with sexual assault victims or trained to collect forensic evidence. 
Sexual assault forensic examiners, or SAFEs as they are called, are specifically trained to properly collect forensic evidence from victims and provide the victim with care and support that is sensitive to the trauma that they have experienced. She had to wait over 3 hours for somebody to arrive.
This is unacceptable, and it is sad. It is estimated that less than 25 per-cent of victims of rape report their crimes. 
They fear this exact scenario, that they will be turned away, dismissed, ignored, or not believed. To address this problem I have introduced legislation that would require a hospital to provide access to a sexual assault forensic examiner or have a plan in place to quickly get a victim to a nearby hospital that can provide forensic services. 
This bill is named for Megan Rondini. It is called the Megan Rondini Act, in honor of a 21-year-old sexual assault victim who was denied proper post-rape treatment at a hospital in Alabama.  
This bill will ensure victims can access the care that they need. Megan's hospital didn't have a sexual assault nurse examiner on staff either, so when she reported the rape to the authorities, the authorities did not believe her. 
Anguished, Megan returned to Texas, despondent, and tragically took her own life. The only thing she knew for certain in her case was that she was failed by the university, the hospital, and the law enforcement agencies. 
Universities should have a sexual assault victim advocate on staff—all universities. A SAFE should be available for victims at a nearby hospital, and law enforcement must quickly analyze sexual assault kits because there are hundreds sitting on the shelves all over the country that have never been tested.
Sexual assault victims are people. They are mainly young people at universities.
As the Harvard student said, they are not just statistics on a hospital spreadsheet. Society can no longer ignore the silent, painful cries for help of victims of rape on our college campuses anymore.  
These days need to end.
And that is just the way it is.