Sen. Cruz Marks Third Year Since Hurricane Harvey's Landfall
by Ted Cruz
on August 25, 2020 at 12:39 PM
---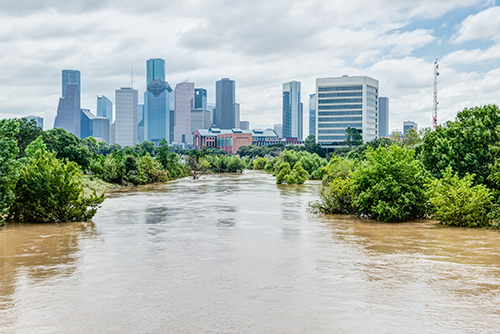 In the three years since Hurricane Harvey's devastating landfall, the Texas gulf communities have made tremendous strides on the road to recovery. Today, I recognized the progress that has been made and the work that remains to ensure Texans are equipped with the resources to protect against future storms:
Three years ago, the strength of our state was tested. Communities all along the Texas Gulf Coast suffered enormous grief and loss. But in the aftermath of the most destructive storm in our state's history, we came together. We stood united. Though the winds and rains were devastating, the bonds of friendship and community were strengthened.
While we've made long strides on the road toward recovery, we've also taken important steps to protect our communities and mitigate damage from future storms. There is, however, work still to be done to ensure that many of the recovery and mitigation projects started in response to Hurricane Harvey are seen through to completion.
Texas has rightly earned a reputation of strength and resilience in the face of hardship. In times of crisis - be it a hurricane, tropical storm, or global pandemic - Texans help their fellow Texans. Together, we'll overcome these challenges stronger than before.
With Hurricane Laura and tropical storm Marco making headway, I am urging all Texans to heed warnings from local officials, know their evacuation route, and avoid high water areas. Texans can find more information on storm preparedness from the Texas Department of Public Safety's site here and from Texas Ready here.