Texas A&M Corps of Cadets Volunteers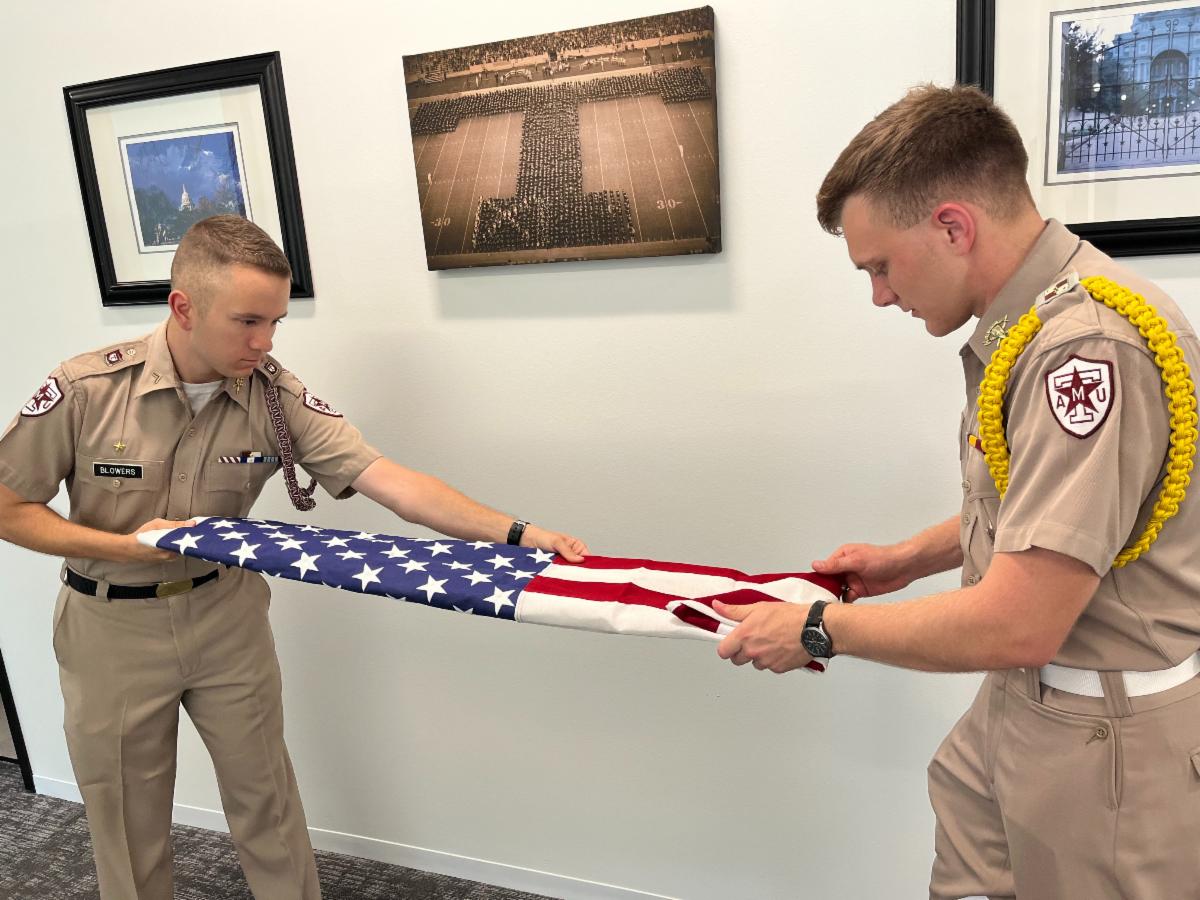 This week, we had the privilege of welcoming young men from the Texas A&M Corps of Cadets who volunteered their time to "officially" fold flags in my College Station Office. Thank you for your willingness to volunteer in such an honorable way.
These flags have been flown over the U.S. capitol and are available to constituents who want to recognize a loved one or event. If you would like to order a U.S. flag from our office or want to learn more, please visit my website here.