Former Texas Governor Bill Clements Dies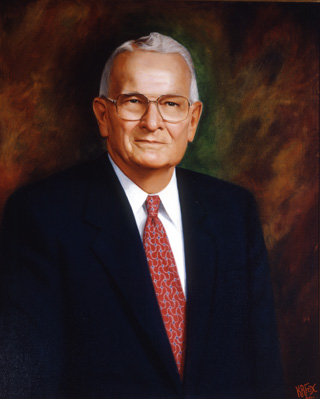 Governor Bill Clements, Jr. was Texas' first Republican Governor since the days of Reconstruction after the Civil War. Gov. Clements died today in a Dallas hospital. Gov. Clements served Texas as governor twice. First from 1979 to 1983 and again from 1987 to 1991.
In honor of the late governor, Texas Governor Rick Perry orders flags in Texas to be lowered to half-staff. Lt. Governor David Dewhurst announced Clements death to the Texas Senate this afternoon while Rep. Harvey Hilderbrand of Kerrville called for a moment of silence in the Texas House.
Of Governor Clements, Governor Rick Perry said today,"Anita and I are deeply saddened today as our state and nation have lost a true pioneer, and a larger-than-life entrepreneur, public servant and, most of all, a Texan. Gov. Clements was a mentor and someone I admired and respected greatly."  
"As the father of the modern day Texas Republican Party, Gov. Clements is responsible for the growth, success and election of Texas Republicans in every corner of our state. Today, Texans and Americans have lost a leader whose leadership, service and patriotism were unparalleled. Anita and I send our deepest sympathy to Rita Crocker Clements and the Clements family during this difficult time."
Back Row, Former Governors Preston Smith, Dolph Briscoe, Bill Clements, Mark White, Ann Richards and Governor Rick Perry.  Front Row, Texas First Ladies Rita Clements, Anita Perry and Linda Gale White
Governor Clements was 94 years old when he passed away today. May God Bless his soul and bring peace and comfort to his family.