Congressman Tony Gonzales Co-Leads Bipartisan Letter to USDA Requesting Texas Department of Agriculture's Accreditation for the Organics Certification to Be Maintained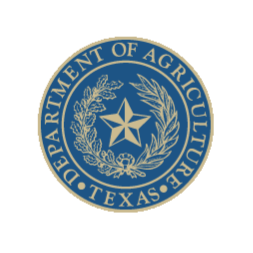 I recently co-led a bipartisan letter with Congressmen Michael Cloud (R-TX-27), Vicente Gonzalez (D-TX-15) and Henry Cuellar (D-TX-28) to the U.S. Department of Agriculture (USDA) Secretary Tom Vilsack, asking that the Texas Department of Agriculture's accreditation for the Organics Certification Program be maintained. 
The Texas Department of Agriculture (TDA) has managed its own Organics Certification Program since 1988. When the U.S. Department of Agriculture (USDA) established an organics certification program in 2002, it recognized Texas's excellence and leadership in organics by allowing TDA's program to certify organic producers and retailers on behalf of USDA. A strong partnership has existed between the state and federal agencies for decades.  
Now, USDA is threatening to take away the TDA's organic certification, without giving a specific reason. While USDA works with other third parties for certification, TDA's certification process led the nation in promoting and certifying organic agriculture production in the United States. The program has long served producers and retailers, and it is important that its accreditation remains in place.
Click here for a copy of the letter.
As the fifth largest producer for organic products in the country, Texas farmers and ranchers have significantly invested in growing their organic operation. Suspending the TDA's Organic Certification Program would limit the amount of producers able to access this marketplace and thwart our agriculture industry as a whole.
"The state of Texas has been a pioneer in establishing and certifying organic agriculture," said Congressman Cloud. "Suspending TDA's accreditation for its Organics Certification Program will cut off a trusted resource and verifier for farmers seeking entry into the organics marketplace. I hope that USDA and TDA can continue to maintain their long-held partnership in organic agriculture."
"I'm proud to represent many of the growers that supply high quality produce for our nation," said Congressman Vicente Gonzalez. "It makes no sense to end a program that has been working well since 1988, especially when it is supporting our state's robust and growing organics industry. I look forward to working with Secretary Vilsack to resume this key program and maintain superior food standards."
"The Texas Department of Agriculture's (TDA) Organic Certification Program is extremely important to Texas organic producers, farmers and ranchers," said Congressman Cuellar. "Given that the demand for organic products continues to rise, it is vital that this program retains its accreditation. The Texas organic agricultural industry is a significant contributor to the economy, responsible for thousands of jobs across Texas. I look forward to supporting our Texas producers—vital members of our state economy."
"I am grateful for the efforts of this bipartisan group of lawmakers," said Donald De Jong, Organic Producer and Texas Organic Industry Advisory Board Chairman. "The Texas Department Agriculture has been a visionary leader in developing organic market opportunities over many years. Their certification program is a standard bearer that provides exceptional and accessible service and expertise to growers and processors across the state, touching the lives of consumers across the globe."