Congressman Tony Gonzales Reacts to President Biden's State of the Union Address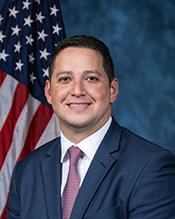 Tuesday, I issued the following statement reacting to President Joe Biden's State of the Union address:
America is facing some of our toughest challenges yet – historic numbers at the border, skyrocketing inflation, rising crime, and more. Tonight was the first time I heard President Biden significantly address the crises Americans are facing. But he's two years too late. While America was hurting, Republicans were discussing solutions like investing in domestic manufacturing, prioritizing job creation, and getting our kids back to school. His speech confirmed what Texans already knew – America cannot rely on the Administration for results.