Fact-Checking the White House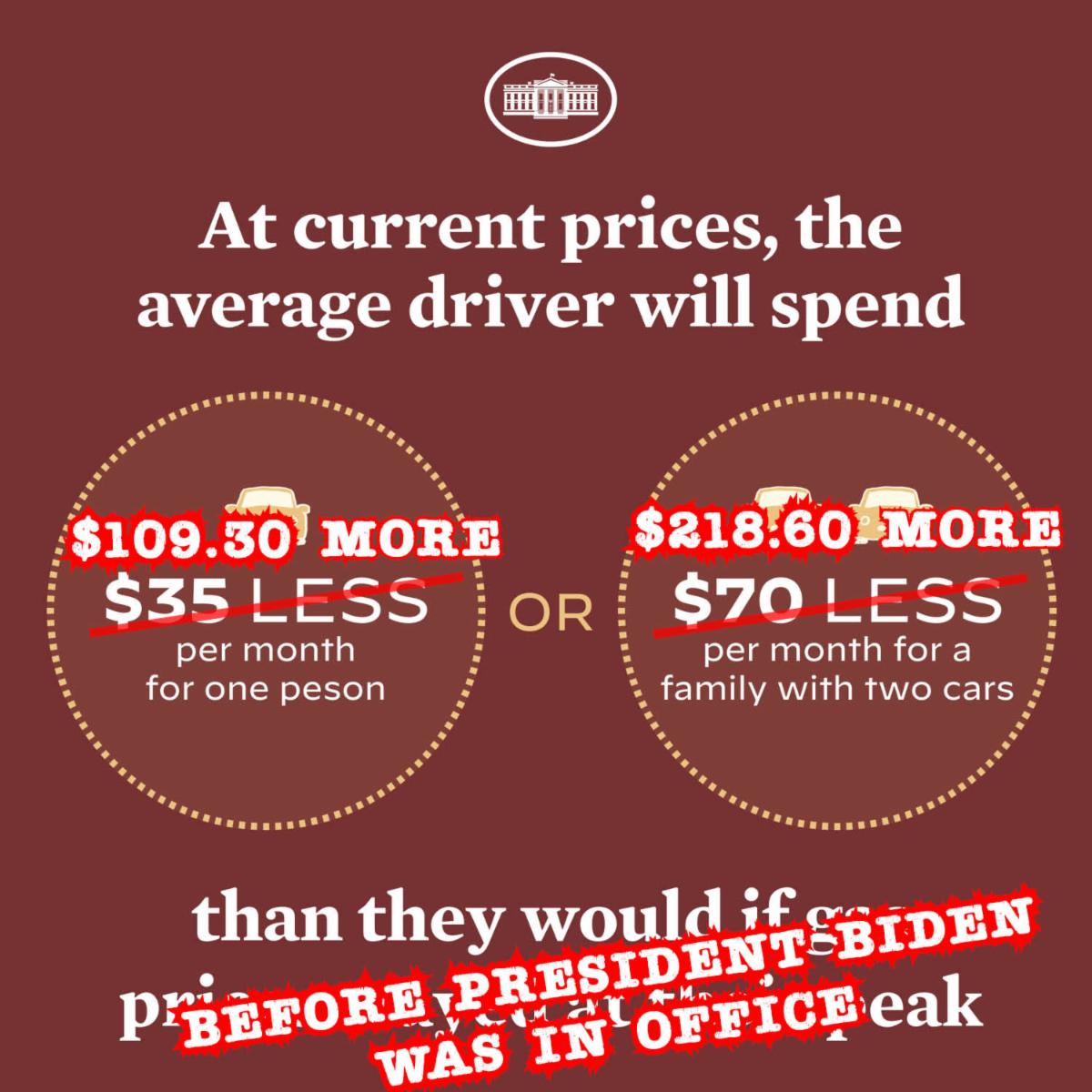 Last week, the White House put out another misleading graphic. I took the liberty of fixing it below. 
I've done the math. Average drivers are still spending $109.30 & $218.60 MORE per month than they were before Biden took office.
For American families, these EXTRA COSTS matter.