Presidential Pardon Scheme: Why It's Likely from Obama Administration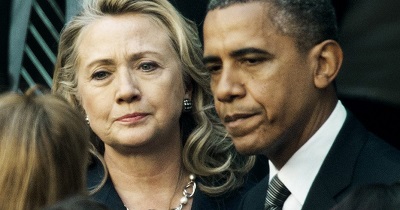 The media pretends to have uncovered another scandal. A presidential pardon bribery scheme.
They suggest it's a problem in the Trump administration. As if the man who just pardoned Mike Flynn in the middle of an election "controversy" is afraid to issue pardons. Or that a billionaire is looking for bribes to let people out of prison.
Trump repeatedly proves to be effective, transparent, and keeps his promises. A man whose campaign slogans are MAGA and America First.
Just look at the titles of this article in multiple media outlets.
Not a single article puts Trump in the crosshairs. They "allude" to the story, as if Trump is accepting bribes. But in the end, they will simply let this story fade away. More on this in a minute…
Below is the syndicated article that you can find on multiple media outlets:
The Justice Department is investigating a potential crime related to funneling money to the White House or related political committee in exchange for a presidential pardon, according to court records unsealed Tuesday in federal court.

The case is the latest legal twist in the waning days of President Donald Trump's administration after several of his top advisers have been convicted of federal criminal charges and as the possibility rises of Trump giving pardons to those who've been loyal to him.

The disclosure is in 20 pages of partially redacted documents made public by the DC District Court on Tuesday afternoon. The records show Chief Judge Beryl Howell's review in August of a request from prosecutors to access documents obtained in a search as part of a bribery-for-pardon investigation.

The filings don't reveal a timeline of the alleged scheme, or any names of people potentially involved, except that communications between people including at least one lawyer were seized from an office that was raided sometime before the end of this summer.
Interestingly, there is an administration who is fraught with scandal. The administration has more crooks that Rikers. And that's the Obama administration.
Obviously, these crooks ran racketeering organizations posing as family foundations. The Clintons bilked billions over almost 2 decades. And we now know that Joe Demento used his crackhead son as front man for the family extortion business.
Leftists intended this story for one reason. Clearly, they hoped to cast aspersions on Trump. And you can bet the fact-checkers stand ready to pounce on any conservative opinion, or as we know it to be, the truth. But just watch in the days ahead. As soon as this scandal points to Obama's administration, the story will go away. Just like Adam Schiff's "proof" that Trump colluded with the Russians.