Rep. Culberson Statement on Nearly $5 Billion in Flood Control Funding for Texas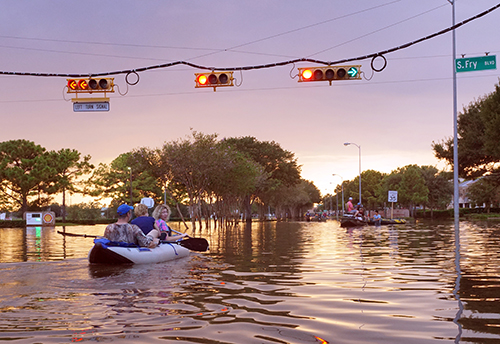 Yesterday, I released the following statement after the U.S. Army Corps of Engineers released their Long-Term Disaster Recovery Investment Plan. The plan allocates nearly $4.88 billion of U.S. Army Corps of Engineers construction funding and over $16.9 million of investigations funding for the State of Texas. This funding is part of the $17.39 billion of Army Corps funding Congress provided in February for disaster response. The projects and investigations identified will be completed at full federal expense to reduce the risk of future damages from flood and storm events.

It has always been one of my top priorities to secure funding for flood control projects. As a subcommittee chairman on the House Appropriations Committee, I spearheaded the $141 billion of disaster relief funding after Hurricane Harvey. The announcement by the U.S. Army Corps of Engineers allocating this funding will help our communities rebuild stronger and be more prepared for future storms. The funding will allow for Brays Bayou, Hunting Bayou, Clear Creek, and White Oak Bayou in Harris County to be finished at full federal expense. Nearly $4 billion of construction funding is also included for the Sabine Pass to Galveston Bay project, an important step in developing a comprehensive coastal spine to protect the Texas coast.

The funding includes $16.9 million to expedite studies that will help identify what other projects are needed to protect Houston from catastrophic flooding. Within this, $6 million is directed for the Buffalo Bayou and Tributaries Resiliency Study to determine the most effective solutions to reduce flood risk, such as a third reservoir or excavating from Addicks and Barker to increase their storage capacity.

I look forward to working with the U.S. Army Corps of Engineers and my colleagues on the Appropriations Committee to ensure the expedited completion of these projects.

Background:
In February, Congress passed the Bipartisan Budget Act of 2018 that provided $89.3 billion in emergency federal assistance to recover from disasters. This brought the total provided in the three emergency supplemental bills for disaster recovery to over $141 billion. The bill included $17.39 billion for the U.S. Army Corps of Engineers to reduce the risk of future flood damages from flood and storm events.
The announcement today funds:
Texas U.S. Army Corps of Engineers Projects:
Brays Bayou - $75 million
Clear Creek - $295.17 million
Hunting Bayou - $65 million
White Oak Bayou - $45 million
Buffalo Bayou and Tributaries - $1.45 million
Sabine Pass to Galveston Bay - $3.96 billion
Dallas Floodway Extension - $53 million
Dallas Floodway - $222.91 million
Lewisville Dam - $91.96 million
Lower Colorado River Phase 1 - $73.29 million
Total Construction Funding for Texas Projects: $4.88 billion
Texas U.S. Army Corps of Engineers Investigations:
Buffalo Bayou and Tributaries Resiliency Study - $6 million
Houston Regional Watershed Assessment - $3 million
Coastal Texas Protection and Restoration Study - $1.9 million
Brazos River in Fort Bend County Study - $3 million
Guadalupe and San Antonio River Basins Study - $3 million
Total Investigations Funding for Texas Projects: $16.9 million