Rep. Gohmert Issues Statement Demanding Fair and Equal Treatment Under the Law for Those Arrested for January 6 Events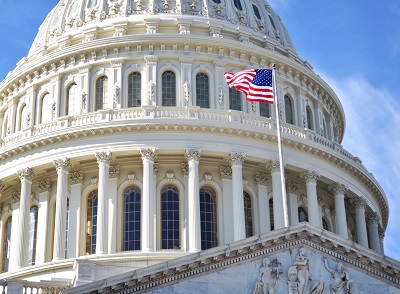 I issued the following statement demanding fair and equal treatment under the law for those arrested for January 6 events:
"In my Special Order speech from the House Floor, I argued for the fair and equal treatment of the people caught in a manhunt for their participation in the events of January 6, 2021. The people I was defending were and are continuing to be unjustly treated. The youngest, just 18 years old, was detained in solitary confinement for months and only released after testing positive for Covid-19. 
I also wonder why Antifa protesters were not even investigated much less jailed for blocking business in a Senate office building in June of 2018 with the same fury Democrats are screaming for punishment now? Or why Democrats had no consequences at all for obstructing business on the House Floor for 24 hours in 2016 since those who committed that offense are now demanding those charges of others who did not obstruct Congress for nearly as long as Democrats did? Is the left so blind they cannot see themselves when a mirror is held up in front of them?
There must be an equal application of the law, despite political affiliation. 
On April 19, the D.C. Chief Medical Examiner Dr. Francisco J. Diaz ruled that 42-year-old Capitol Police Officer Brian Sicknick died after suffering two strokes. The death of that superb and brave Officer was sensationalized countless times by Democrats for political purposes and intentionally misreported by the legacy media as the Democrats' willing accomplices. I am not downplaying anything, but simply advocating against the unequal and hypocritical application of the law by the left and their accomplices. I am advocating for fairness and justice the way some Democrats used to before they got so close to their socialist, Orwellian goal."
Full Text of Medical Examiner's Statement on Officer Brian Sicknick's Death Via Judicial Watch:
On Wednesday, January 6, 2021, an unprecedented incident of civil insurrection at the United States Capitol resulted in the deaths of five individuals. The District of Columbia Office of the Chief Medical Examiner, Dr. Francisco J. Diaz, MD, FACP, issued determinations on April 7 as to the cause and manner of death for four of those individuals and today issues the cause and manner of death of the remaining individual.

 

Brian Sicknick, 42 years old:

Cause of Death—Acute brainstem and cerebellar infarcts due to acute basilar artery thrombosis
Manner of Death—Natural

Publicly disclosed timeline of events:

Wednesday, January 6, 2021:

Approximately 2:20 PM: Officer Brian Sicknick is sprayed with a chemical substance outside the U.S. Capitol.
Approximately 10:00 PM: Officer Sicknick collapses at the U.S. Capitol and is transported by D.C. Fire and Emergency Medical Services to a local hospital.

Thursday, January 7, 2021:

Approximately 9:30 PM: Officer Sicknick dies at a local hospital.

Background explanation of medical terminology on the cause and manner of death:

 

As determined by the Chief Medical Examiner, the "cause of death" is the medical disease, injury, alcohol, drug or toxic substance that caused a person's death. The "manner of death" describes the circumstances surrounding a person's death and falls within one of the following categories:

Accident: Used when there is no evidence of intent; an unintentional, sudden, and unexpected death.
Homicide: Death results from the intentional harm of one person by another, including actions of grossly reckless behavior.
Natural: Used when a disease alone causes death. If death is hastened by an injury, the manner of death is not considered natural.
Suicide: Death results from the purposeful attempt to end one's life.
Undetermined: Used when there is insufficient information to assign another manner.

To learn more about the Office of the Chief Medical Examiner or cause and manner investigations in the District, visit ocme.dc.gov.
See my full Special Order speech here.