Van Duyne Responds to Biden's State of the Union in Crisis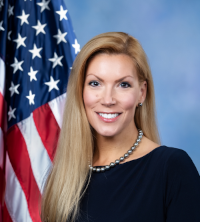 Wednesday, I made the following statement on the State of the Union Address:
Last night's State of the Union Address was discouraging. Behind miles of fencing, the President's speech reminded us not only that we are losing on the world stage, but that the state of our union is far from normal. 
After more than a year of navigating crisis to crisis, the President last night failed to acknowledge his role in the disasters plaguing our country or offer any actionable solutions. 
While hardworking American families are struggling to stay afloat amidst the highest rates since 1981, President Biden's only solution last night was to tell American businesses to simply "lower prices and raise wages." 
President Biden wanted last night to be a reset – to leave behind his first disastrous year as President and move forward. But without a change in his policies, we will have no choice but to be stuck in the crises he has made, harming American families and weakening us further on the world stage.