Yet Another Fast & Furious Gun Shows up in Mexico, Near Arizona Border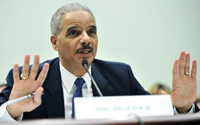 When U.S. Border Patrol Agent Brian Terry was killed in December, 2010 and two guns were found that were linked to a gun walking program called Fast & Furious, we knew that his death would not mark the end of damage caused by these guns. According to reports from Congressional investigations, around 2,000 guns have gone missing as part of this failed program.
An article today by Breitbart journalist Warner Todd Huston reporting that yet another Fast & Furious gun has been found at the scene of a shootout in Mexico.  Huston cites a CNN report from a U.S. official stating "A U.S. official said Tuesday that investigators have traced at least one firearm recovered at a December 18 gunfight in Puerto Peñasco, across from the Arizona border, to Operation Fast and Furious."
Huston's reports states that the shootout occurred in mid-December near a luxury hotel. During the attack on the resort area, five assailants were killed by Mexican Federal Police. The report continues:
After Mexican authorities assessed the crime scene, the serial numbers on at least one AK-47-styled rifle came back as one linked to the Fast and Furious program.

The ATF quickly put out a statement in an attempt to defuse the news: "ATF has accepted responsibility for the mistakes made in the Fast and Furious investigation and at the attorney general's direction we have taken appropriate and decisive action to ensure that these errors will not be repeated. And we acknowledge that, regrettably, firearms related to the Fast and Furious investigation will likely continue to be recovered at future crime scenes."
From everything that has been uncovered in this scandal, it begs the question, "What does taking responsibility for something really mean?" A few agents related to Fast & Furious have been re-assigned. No one has been fired. No one in government has been charged with a crime, except for Attorney General Eric Holder who has been charged with Contempt of Congress. But then, that charge is floundering aimlessly in the Washington D.C. courts.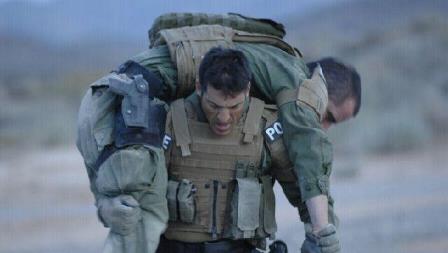 Stories like this will continue to errupt until all of the missing Fast & Furious weapons have been found but one must wonder, how many people like Brian Terry will lose their lives because of this failed policy that was designed to further the anti-gun agenda of this out of control Obama Administration.