Fourth Quarter Economic Growth is Encouraging, but Not Enough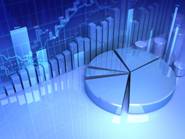 U.S. Congressman Kevin Brady (R-Texas), the Vice Chair-designate of the Joint Economic Committee, released the following statement on Friday's announcement that our economy grew at an annual rate of 3.2% in the last quarter of 2010:
"I'm encouraged that Americans gained a little more confidence at the end of last year, but as long as we continue to post record deficits significant job creation is unlikely. To bring the unemployment rate down to pre-recession levels, we will need several quarters of real economic growth in excess of 5%. To do that, we need to remove the biggest drags on our economy -- over spending, over regulation and over taxation."